The Hyundai Creta, which was launched moments ago, rivals the Renault Duster, Mahindra Scorpio and the yet-to-launch Maruti S-Cross.
Dimensionally, the Creta is the shortest in overall length at 4,270 mm, while the Scorpio is the longest owing to its three-row seating. The Creta also has the shortest wheelbase at 2,590 mm. At 1,780 mm in width, the Creta is wider than the S-Cross, but a bit narrower than the Duster and the Scorpio. Hyundai is offering its 1.4- and 1.6-liter diesel engines on the Creta, similar to competitors (Maruti will offer 1.3- and 1.6-liter diesel engines on the S-Cross, while Renault offers the 1.5-liter dCi in two states of tunes on the Duster; the Scorpio too has a base 2.5L variant).
The 128 PS 1.6-liter engine makes the Creta the most powerful vehicle in this class, but when it comes to torque, the S-Cross leads with 320 Nm from its 1.6-liter MultiJet engine. The Creta offers a standard 6-speed manual transmission, while a 6-speed AT is also available. The S-Cross gets 5- and 6-speed manual transmissions as does the Duster. However, the Scorpio relies only on a 5-speed manual, though a 6-speed AT will be launched in the coming days.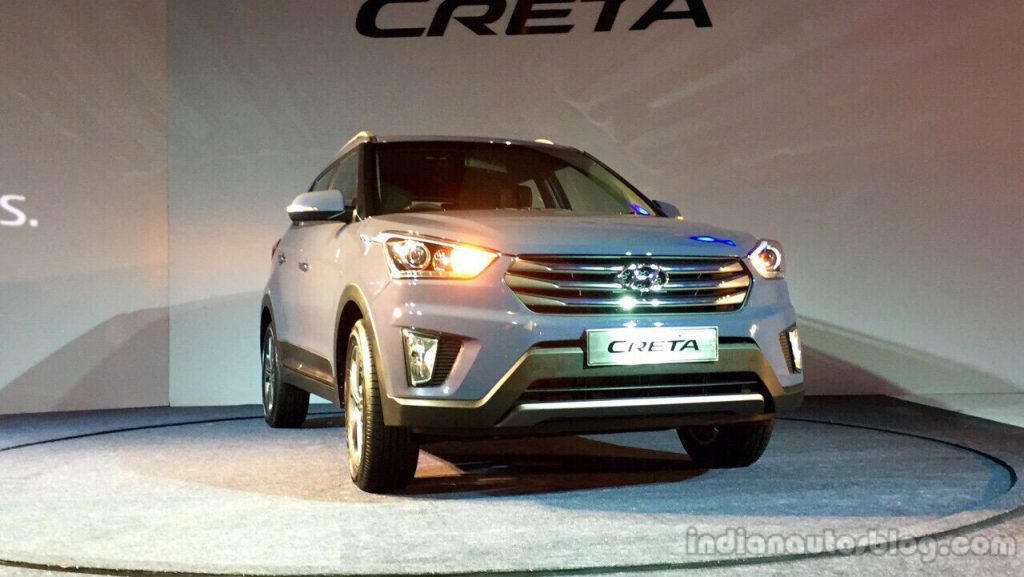 Coming to fuel efficiency, the S-Cross leads this department while the Creta follows a close second, with the Duster just a notch below. The Scorpio, owing to its heavier ladder-on-frame body, trails behind at 15.37 km/l.
At INR 9.46 lakhs for the base variant, the Creta is INR 8,000 more expensive than the Scorpio and INR 34,000 more than the Duster. The top-end Creta, priced at INR 13.6 lakhs, is INR 5,000 more than the Scorpio, and INR 1.12 lakhs more than the Duster 2WD.
However, the price difference between the 4WD Duster and the Creta SX (O) is INR 2,000 only, favoring the Creta. Essentially, for INR 13.6 lakhs, you can either have a full-specced Creta with 6 airbags, or a Duster with 4WD capability.