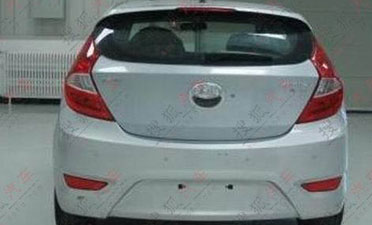 By Kaustubh Shinde
An Italian motoring website has posted spy picture of the rear of the Accent hatchback. Caught in China, the pics tell us that it is a premium hatchback that shares its "Fluidic Sculpture" design scheme with the new 2012 Accent sedan that was unveiled Beijing Motor Show in April.
The model has been caught wearing absolutely no camouflage. The website also reports that this could be an Asia specific model looking at the current market trends.
If things are to go by, there are 2 models in the current Hyundai's Indian line up that need replacement. The first one is the Hyundai Accent and the other one is the Hyundai Getz.
So will the design cues of this hatch hold any relevance to the H800? Will Hyundai bring the Accent hatch to India and place it above the i20?
Source - Motorionline