Husqvarna has brought its complete Motocross and Enduro motorcycle range (for 2014) to the EICMA 2013.
Husqvarna Motocross range (2014)
The range includes TC85, TC125, FC250, FC350 and FC450 (TC - Two Stroke, FC - Four Stroke) models, ensuring there is an offering for every customer.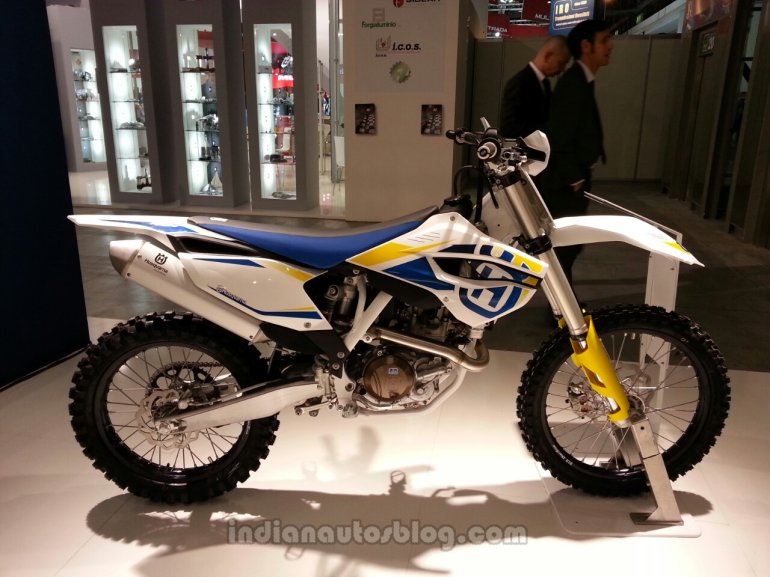 Husqvarna Enduro range (2014)
Under the Enduro range we have the TE125, TE250 and TE300, FE250, FE350, FE450 and FE501. All Enduro range bikes get the WP 4CS closed cartridge front fork with four separate chambers, which is a premium class suspension system. Except for the TE125, all other offering feature electric starters.
The technical specifications and of the Enduro and Motocross range bikes can be viewed in the gallery below.
Recently acquired by KTM's CEO Stefan Pierer from BMW Motorrad through the Pierer Industrie AG company, Husqvarna is trying to looking to get feedback for its ideas. The company will also presented a concept motorcycle at the show later today. The prototype will offer a visual insight into the future evolution of the Husqvarna brand.
Husqvarna 2014 Range at EICMA 2013 - Image Gallery
Husqvarna 2014 Range introduced - Press release
[Can't see the document above? Head over to Scribd]