The Honda Urban SUV concept was unveiled in January this year at the Detroit Motor Show. At the time of the unveil, Honda announced that the production version would be showcased at the Tokyo Motor Show which commences for the media on the 20th of this month.
Just weeks prior to its formal launch, we find leaked patent drawings of the production spec crossover, posted by Joke For Blog.

Based on these leaks, we find that the production Urban SUV is just the concept with productionised wheels, wing mirrors and headlights. In fact, the headlights of the Urban SUV resemble that of the new CR-V, while the sloping window line reminds us of the previous generation CR-V.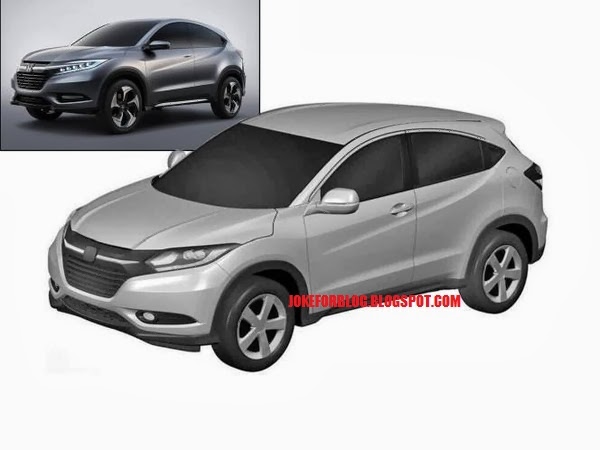 The rear-door handle is located on the window sill and the crease line blends in with the window line neatly. The front fascia of the Urban SUV sports Honda's new "EXCITING H DESIGN!!!", and the 'solid wing face' that we see on the 2014 Honda Jazz.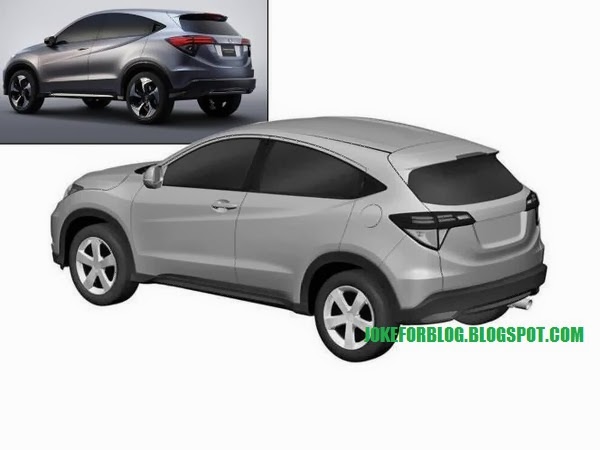 Speaking of the Jazz, the Urban SUV is using the same platform as that of the 2014 Jazz, with an overall length in the whereabouts of 4.3 meters. The Urban SUV will be a global model for Honda with sales expected to start in Asia, Europe, South America and North America next year.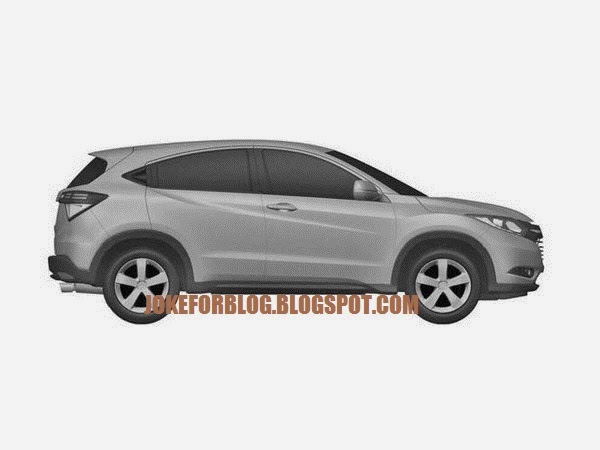 India could get the Urban SUV late next year or by early 2015, and we anticipate a diesel engine in addition to a petrol motor. Expect to hear more about the Urban SUV in the coming days.