Honda's Jazz-based Urban SUV concept will be unveiled at the North American International Auto Show early Tuesday morning (Indian time) and a few Honda aficionados have given us a sense of whats in store by constructing digital mockups using the teaser image.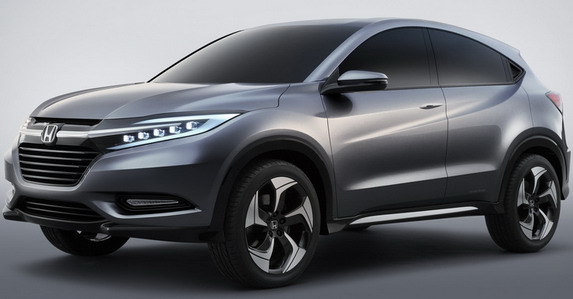 Today however, those renders can be set aside as the first press shots of the Honda Urban SUV have found their way on to the web. We can't find out the exact source of the leak as they had spread across the web very quickly.
The future compact crossover will rival cars such as the Nissan Juke, Peugeot 2008 and the Fiat 500X. It will be built on the same platform as the Jazz, and perhaps resurrect the HR-V nameplate.
Honda have made a smaller replica of the CR-V, but the feature content is not excessive. Perhaps keeping the low cost framework in mind, designers have penned a clean and simple exterior. The headlights are shaped like a two-sided spear and the pronounced shoulder line caves into the rear door.
Rear door handles have been compounded into the C Pillar section, a design feature copied from the Nissan Juke, a direct rival.
Honda's EarthDreams technology would power the production version, 1.6-liter and 1.8-liter engines are being speculated, but surely if this SUV is to be sold globally, it needs a diesel engine.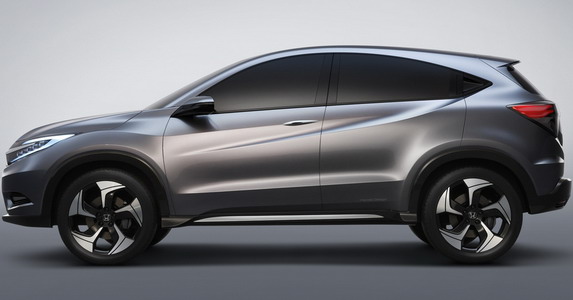 The size, features and the potential markets for this model can only be verified tomorrow night, but there's no harm in predicting what maybe the outcome.
If Honda is planning an India launch, it has to be priced to beat the Renault Duster. We believe the sub-4m long future launches such as the Maruti XA Alpha and the Ford EcoSport would undercut the Renault and the Honda in pricing, so there has to be a whiff of premium to the way it drives and feels to convince customers who would then will have a bigger collection of models to choose from.