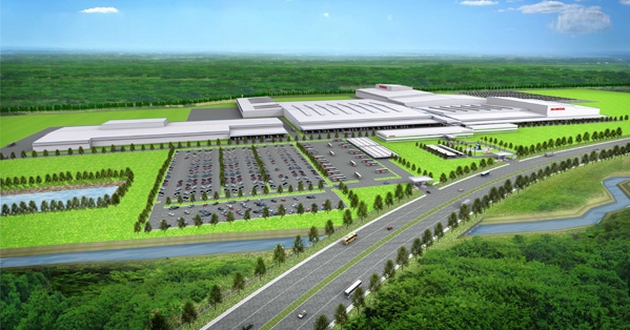 For Honda, Thailand is one of the strategic manufacturing bases. The existing Thailand facility serves as a mother plant for cars like the Honda City and Brio.
Currently, Honda Cars India sources majority of its imported components for the City, Jazz and the Brio from Honda's Thailand factory.
Honda has announced that it will construct a brand new factory in Thailand at Prachinburi province which is located about 120 km to the east of Bangkok. The new production facility is expected to go on stream in 2015 with an estimated annual production capacity of 1,20,000 units.
The new plant will mainly cater to compact vehicles. In addition, Honda is planning to increase the production capacity of the existing plant from 2,40,000 units to 2,80,000 units per annum. There are also reports that the capacity could be further expanded to 3,00,000 units in 2014, so by the time the new plant is operational, the total capacity of Honda in Thailand will be 4,20,000 units.
Honda is also working on a new factory in Indonesia and has announced a plant in Mexico as well to cater to that part of the world. With an ambition of achieving annual sales of 6 million units globally by March 2017, the new plants, which will primarily build the Honda Global Compact Series models (next gen Jazz, City and Urban SUV) are indispensable.
[Source: Paultan.org]