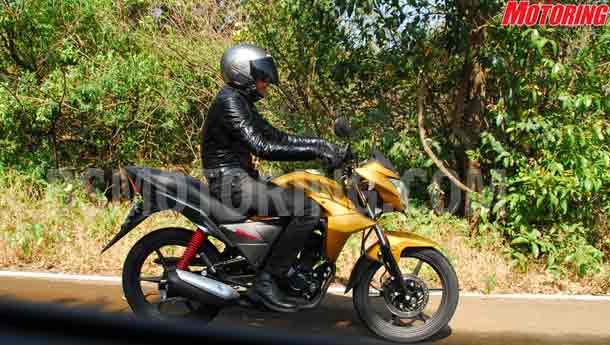 The CB Twister debuts in Delhi day after tomorrow
Honda Motorcycle & Scooter India will launch a stylish 110cc motorcycle in India day after tomorrow in Delhi. The company has been working on this motorcycle for more than a year now and could christen it CB Twister.
What Honda isn't planning to do with its latest motorcycle is compete directly with India's largest two-wheeler manufacturer - Hero Honda.
Honda is going to pitch its entry-level bike to youngsters. The Hero Honda counterpart Splendor is targeted at the middle class family man. Honda will also price the motorcycle roughly 10% higher than the Splendor which should draw a clear line between the two commuters.
Shinji Aoyama, president and CEO, HMSI -
We don't expect competition with Hero Honda as a joint venture brand. I am not in a position to compete. Our position of new model introduction is to expand the market itself. I believe we can activate demand from youngsters with this 110cc motorcycle.
Honda entry point in India is the 125cc Shine, which looks plain jane. It shares its space with the stylish CBF Stunner which is aimed at the youngster looking for an element of style in that segment. Would Honda follow the same strategy with the 110cc motorcycle, only this time the stylish variant comes first?
Source - Economic Times