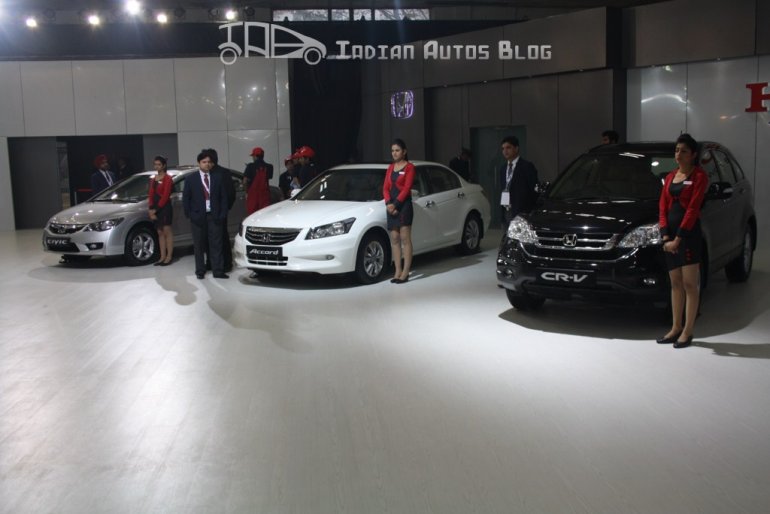 Honda may have struck gold by reducing the prices of the City and the Jazz, but that was short lived as the ecological disaster in Thailand derailed all plans of the company.
Many important components were supposed to be shipped from Thailand to India for the production. However, due to the floods, most Honda plants were shut for several months. It did not show new editions of the Civic and CR-V or make announcements at the Auto Expo as if to say it is consolidating and directing its efforts on areas that need immediate attention.
As a result of the Thai floods, the waiting period on its products shot up by nearly 6 months. The situation was so nasty that Honda has to stop accepting orders from interested customers. Honda Siel India was sitting on an order book of 7,500 Brios, 4,000 Jazzs and 2,000 units of the New Citys with no output.
If you were one such customer, there is definitely some good news for you. Honda Siel has managed to secure alternative supplies from Japan and China, which will enable Honda resume full-fledged production and cut the waiting period for its cars.
Jnaneswar Sen, senior VP sales -
Now that we have secured alternative sources of supplies, we hope deliver as many cars as possible to our waiting City, Jazz and Brio customers
Once the production peaks, Honda will take decision on setting up a production line at its second plant in Tapukara, Rajasthan.
Source: TheEconomicTimes