Honda showcased the Mobile Power Pack World at the 2018 International Consumer Electronics Show in Las Vegas, USA. It is ideal to recharge Honda's electric vehicles like the PCX Electric.
https://www.youtube.com/watch?v=_v8DhCWxRYg
The Honda Mobile Power Pack stores surplus electricity generated from renewable natural energy sources. It is then used on a shared platform, allowing it to be utilized in various ways for powering electric vehicles or electronic products. The Power Pack Exchanger concept works as a charging station for batteries. The Exchanger Concept can also be linked together to power larger scale platforms like electric vehicles. The Power Pack comes in both indoor and outdoor versions.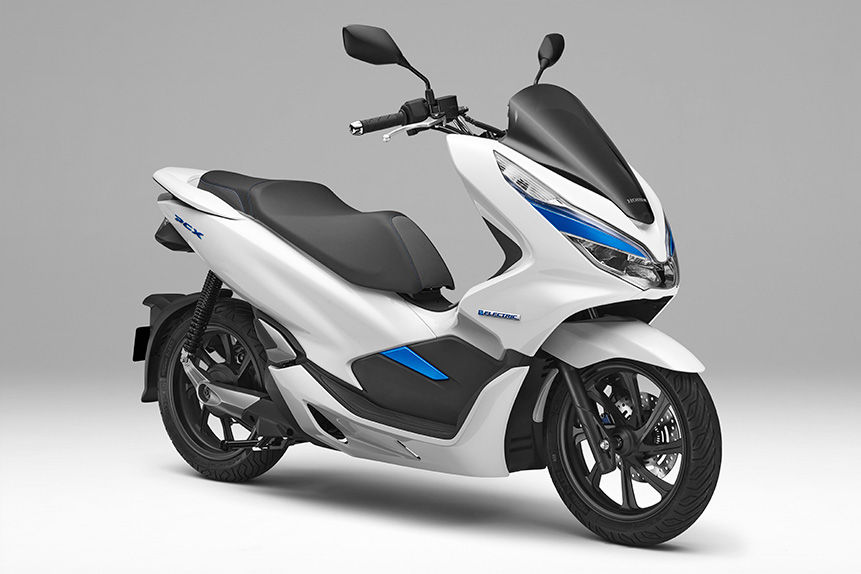 Coming to the scooter, the PCX Electric employs the company's independently-developed 'high output' electric motor. The scooter uses the brand's Mobile Power Pack to power the motor. The Power pack is swappable too, allowing the user to recharge quickly. The scooter is planned for Asia-wide release, including Japan, this year. The Japanese manufacturer showcased the PCX Electric at the 2017 Tokyo Motor Show in October.
Also Read: Honda Riding Assist-e Concept & Monkey 125 at the 2017 Tokyo Motor Show – Live
Cycle parts of the PCX Electric include disc brake at the front and a drum unit at the rear. For suspension, the scooter employs telescopic front forks, and twin rear shock absorbers. The instrument cluster is all-digital; and the switchgear features hazard light function and engine kill switch as well.