Will be launched next month in Japan.
A few automotive journalists were invited for passenger rides in the production-spec Honda S660 at the Takasu Proving Ground in Japan on Feb 14, reports Response.jp. While the exterior was camouflaged, the basic yet driver-orientated interior of the kei convertible was revealed, with only the badges taped.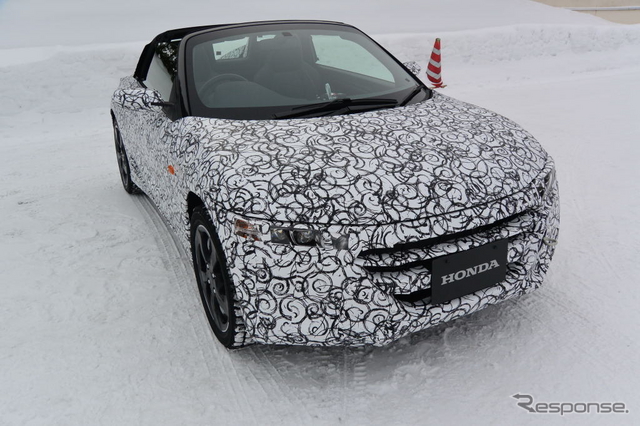 The 2-seater, rear-wheel drive Japanese Domestic Market vehicle was presented as a concept at the Tokyo Motor Show in 2013, while it recently made an appearance at the 2015 Tokyo Auto Salon, too. At the tape, the production-spec Honda S660 is 3,395 mm long, 1,475 mm wide, and 1,180 mm tall.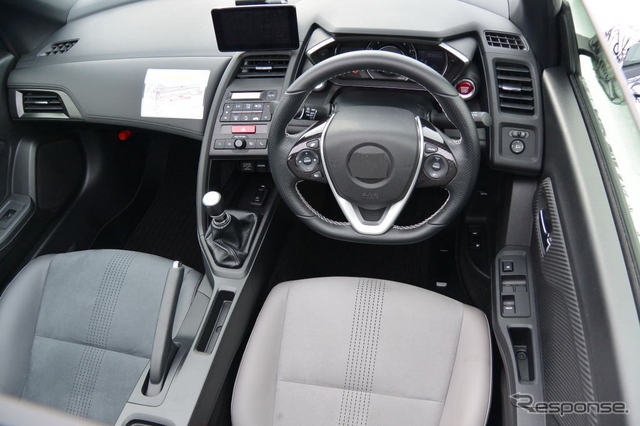 The company has adopted a Targa-like cloth roof, which can be removed manually. In comparison to a hard top, it is lighter and thus gives the car a lower centre of gravity, mentioned Azumi Satoru, development manager of the S660.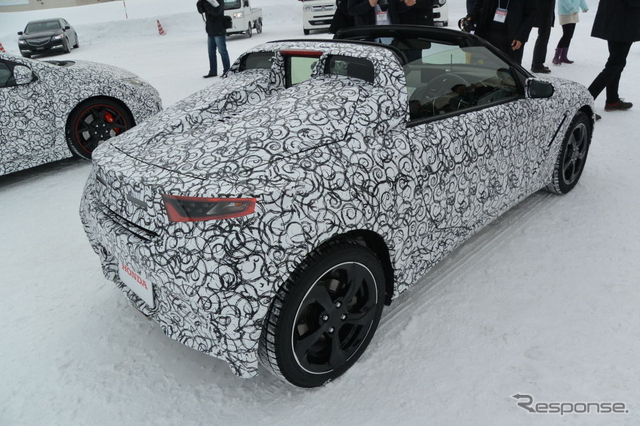 Powering the Honda S660 will be, in accordance to the Kei car legislation, a 660 cc 3-cylinder engine that makes 63 hp at 6,000 rpm and 104 Nm of torque at 2,600 rpm, revealed its leaked specifications. Transmission options are likely to be a 6-speed manual and a CVT automatic.
Just to keep Honda enthusiasts interested, the story mentions that the engine emitted sounds similar to that of blow off valve, indicating the presence of a bigger turbo.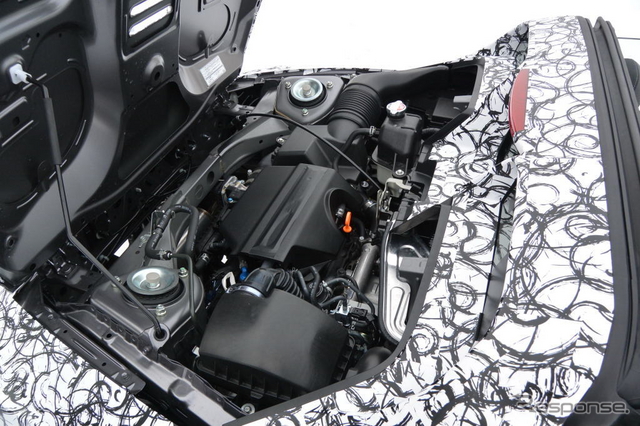 Also read: Honda N-One Natural Concept showcased
In a follow-up story, Response.jp quotes a Honda official saying that the average age of the development team of the S660 is in the 30's, congruent with the car's target audience age group.
Honda S660 Prototype - Image Gallery
Honda S660 Concept at the 2015 Tokyo Auto Salon - Image Gallery
[Source - Response.jp]