The Honda S660 Concept, an open-top mini sports car, has made its debut at the 2013 Tokyo Motor Show.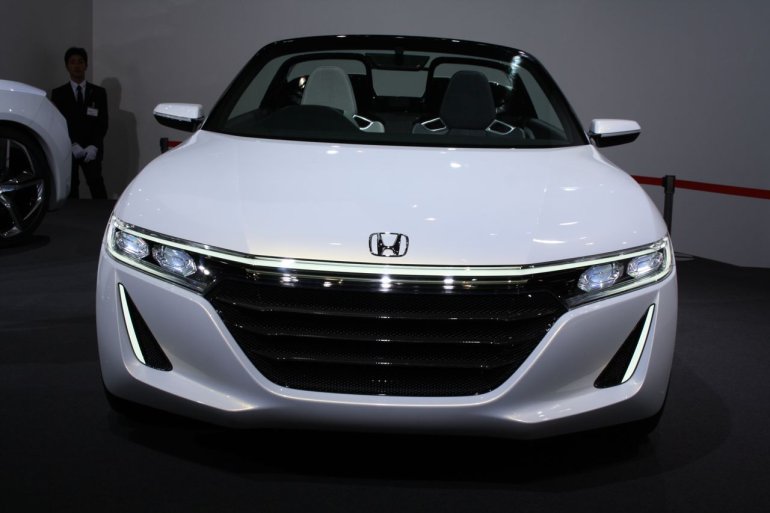 Reported prior to its unveiling as production-bound in 2015, the S660 Concept is persuaded by a tuned version of the Honda N-Box's engine (N-Box is a kei car from Honda). A turbocharged 660cc engine producing 64 bhp @ 6,000 rpm and 104 Nm @ 2,600 rpm spins the rear wheels, and is driven through a seven-speed CVT transmission. The car is reported to have an almost perfect 50:50 front:rear weight distribution and will tip the scales at under 907 kg.
The front-end design is characterized by a U-Shaped grille that features horizontal matte-finished slabs, flanked by a single-piece headlamp. A strong character line emerges from the front wheel arch, while another tick-mark like crease is viewed on the door. The LED taillights mirror the headlights with a connected design, while the diffuser is the highlight of the car's tail.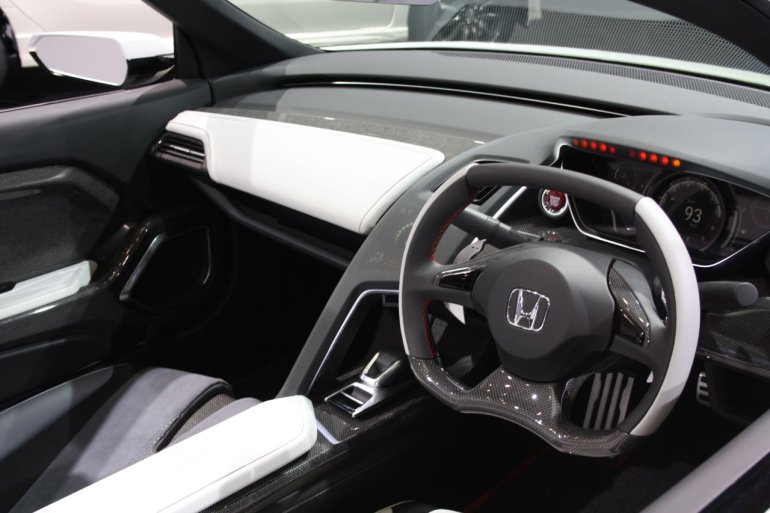 Moving to the interiors, the vehicle has a high-tech feel to it, with the steering feel getting a flat top and bottom, and F1-style guide lights and paddle shifters for precise gear shifting. The interior is extensively built from carbon fiber, and is in a two-tone black-beige combination.
Honda hasn't published a press release on the S660 yet, and we'll update you with one as soon as we get it.