Winner of Honda's 'Global Design Project' held for employees.
Honda has showcased the radical Project 2and4 Concept at the 2015 Frankfurt Motor Show.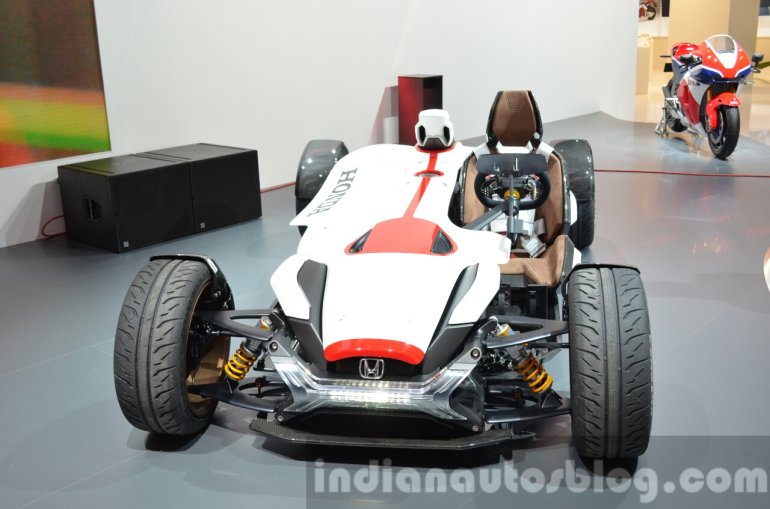 The prototype is a result of Honda's 'Global Design Project' and is the competition's winning entry. Over 80 designers and creators participated in the in-house competition, which is part of a Honda initiative to inspire creativity as one 'Team Honda'.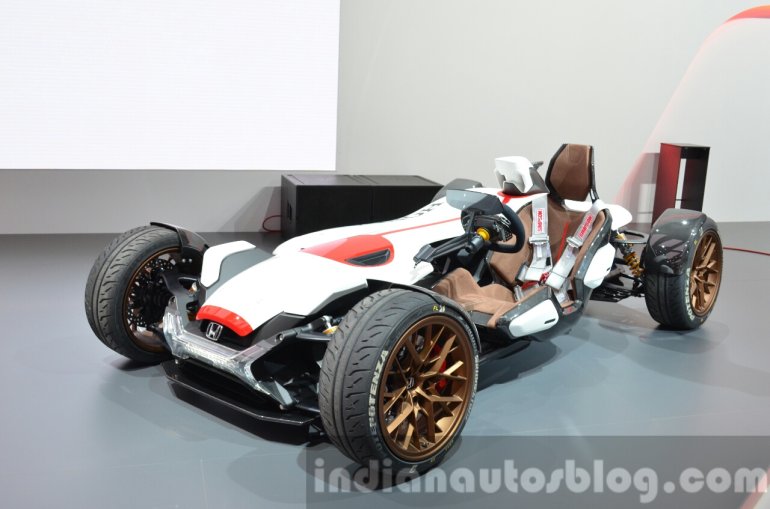 The concept measures 3,040 mm, 1,820 mm and 995 mm in length, width and height respectively and weighs just 405 kg. The body design and engine of the prototype has been inspired by the legendary Honda RA 272 that raced in 1965 Formula 1 season. The open cockpit gets the unique 'floating seat' design that replicates the freedom exercised while riding a bike.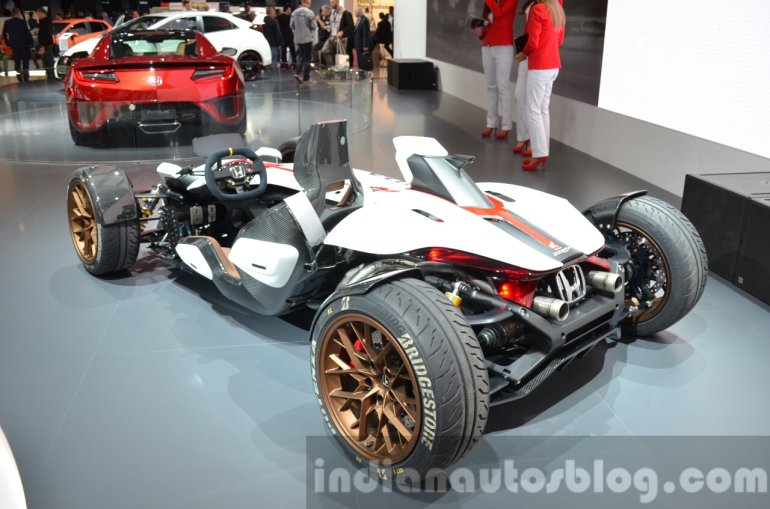 The 2and4 Concept gets power from the engine developed for the RC213V MotoGP motorcycle. That unit is a 999 cc, four-stroke V4 engine which has been modified to run on public roads in the concept. Its output is 215 PS at 13,000 rpm with a peak torque of 118 Nm arriving at 10,500 rpm. Power is transferred to the wheels through a 6-speed dual-clutch transmission.
Honda Project 2and4 Concept - Press Release
[Slideshare direct link]