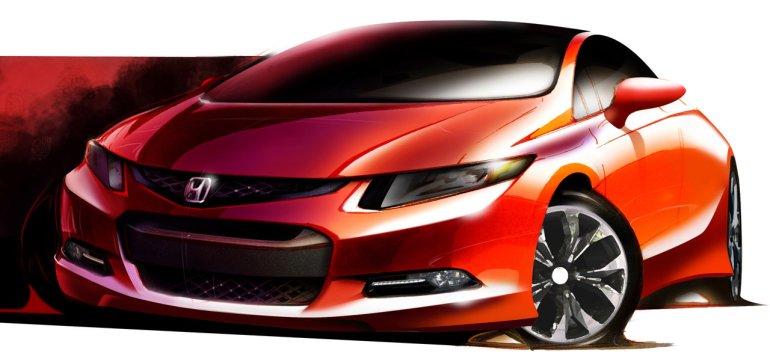 Honda sells as many as 6 variants of the Civic in North America including coupe body style and natural gas variant. For America, the Civic is a very important model.
For India, Civic is no less important, if Honda is to resume growth and silence critics.
Honda has previewed the next generation Civic in the form a sketch. The company will display a concept model showcasing all the design elements of the new Civic at the Detroit Motor Show in January next year. Note that Honda will only showcase a concept and not the production model.
Honda has announced that by spring 2011, the new Civic will go on sale. We're expecting Honda to launch the new Civic in India in 2012.
Earlier this year, the new Honda Civic was spied largely undisguised while hot weather tests were being carried out.