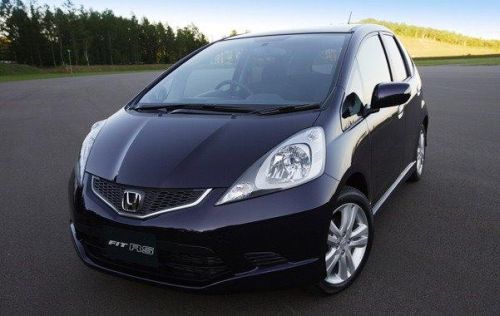 Having launched the face-lifted New Honda City, Takeo Fukui, President and CEO, Honda Motors, said the company is now eying the premium hatchback & small car space and would launch two small cars in India within the next three or four years.
The first car- Honda Jazz is likely to be launched Mid 2009. It will be made at the Honda Siel plant at Greater Noida. Honda would position the small car to fit into the lower excise duty bracket. The hatchback segment comprising of market leaders like Hyundai i20, Maruti Swift and Skoda Fabia is expected to witness a turnaround after the launch of Jazz.
There are just three variants in Jazz -- the S, SE and Sport SE all petrol engines. In S models, have power steering, electric front windows and twin airbags. Move one level up, you'll get alloys, CD player, ABS and air-conditioning in the SE model. The top SE Sport model has nothing more than others but it offers front fog lights and subtly racier looks.
An intelligent dual and sequential ignition system (i-DSI) has been used. This puts two spark plugs in every cylinder, which betters fuel combustion and decreases emission. However, a diesel variant does not seem to be a part of Honda's priorities. While all the other manufacturers have a diesel engine in this space, Honda insists that their petrol engine will put the diesel counterpart to shame.
The Jazz would be followed by a 1.2 litre petrol engine small car at present under development. HSCI President and CEO Masahiro Takedagawa said the Jazz, which is a popular model in Japan, US, China, Brazil, Europe and Thailand, would have basic global constructions but with some modifications considering the Indian conditions.
We predict the modifications would be to the ECU, whose settings would be altered to meter Indian quality fuel. The tire sizes, interiors and colors would also be changed to be more suited for Indian customers.
The company also plans to integrate its Indian assembly line with the Asian unit as an effect of the Indo-Asean free trade agreement next year.