The new model comes 25 year after the original.
The production version of the Honda NSX supercar has made its European debut at the 2015 Geneva Motor Show. 25 years after the original NSX came out, the new version made its appearance (in production form) at the Detroit Auto Show earlier this year.
The 4.47 m long vehicle draws its power from a Sport Hybrid System consisting of a V6 engine and three electric motors. It comes mated to a 9-speed dual-clutch gearbox. The engine powers the rear wheels while the front axle is powered by the electric motors.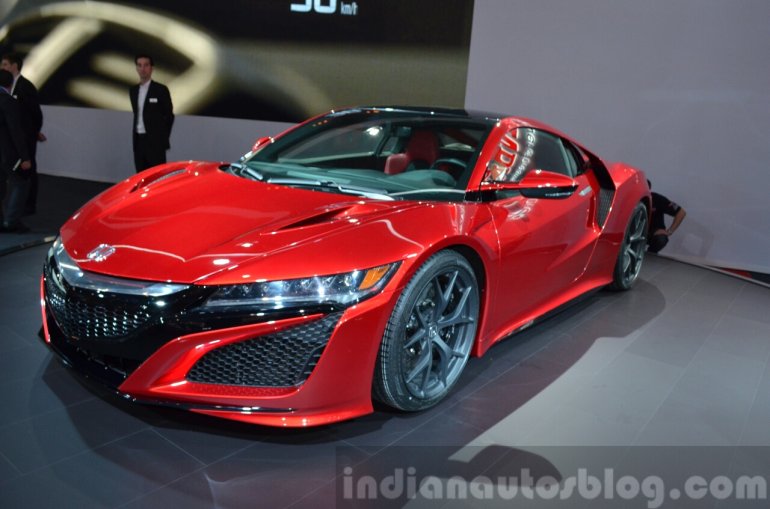 Like the NSX of the yore, the new car is also lightweight. It's based on a spaceframe made of aluminium and high strength steel, while the floor is made of exquisite carbon fibre.
Further information can be found in the press release below.
Honda NSX at the 2015 Geneva Motor Show - Press Release
[Can't read the document above? Head to
Slideshare
.]