Unlikely to be launched in India, if put to production.
Honda Neowing Concept
The Honda Neowing concept and Honda EV Cub concept are two among Honda Motorcycle & Scooter India's 14 models on display at the Auto Expo 2016. First unveiled at the 2015 Tokyo Motor Show, the Honda Neowing concept is a three-wheeled scooter, or a trike, as referred to generally.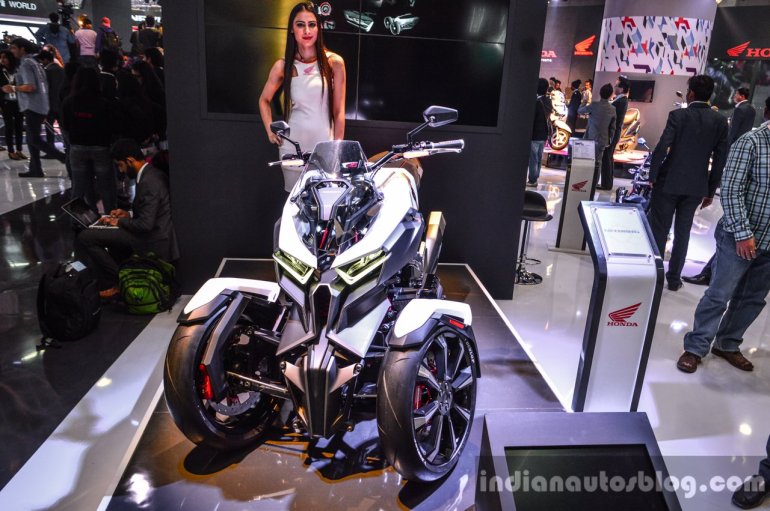 The company hasn't revealed any technical details of the concept except that it sports a hybrid powertrain. The usage of 'wing' in the concept's name suggests that the production version, if made, will likely be an iconic model for the company like the Honda Goldwing. While the latter is aimed majorly at North America, the Neowing concept's potential production version will likely be targeted at global audience.
Honda EV Cub
The Honda EV Cub concept was also first unveiled at the 2015 Tokyo Motor Show. It's a short-distance, electric personal commuter. Power comes from a battery positioned at a low level in the middle of the body. The battery is positioned strategically this way to make getting on and off the bike easy, and to attain a low center of gravity.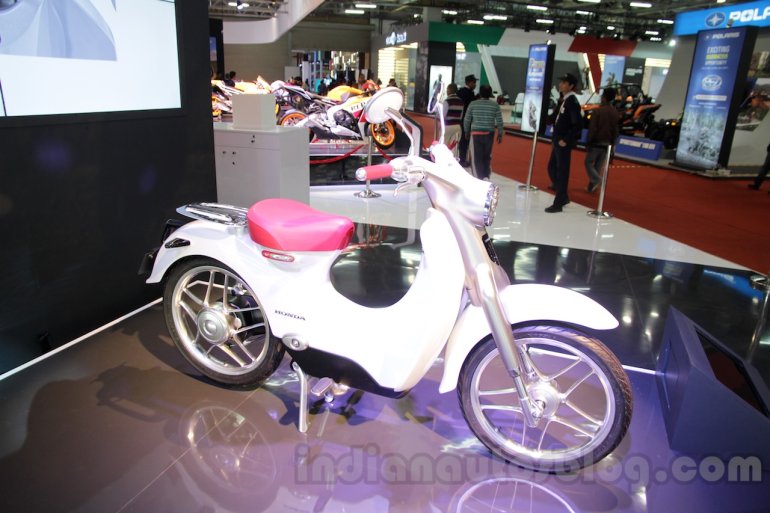 The EV Cub concept can be charged by simply inserting the plug, attached to the scooter, into a home outlet. The battery can even be detached for charging using a standard home wall socket. The Honda EV Cub's production version, if made, should be mainly targeted at the Japanese consumers.
Honda Neowing concept at Auto Expo 2016 - Image Gallery