The Honda Neowing concept and the 2016 Honda CRF1000L Africa Twin have been unveiled at the 2015 Tokyo Motor Show. The adventure tourer is set for European launch by the end of this year.
Honda Neowing concept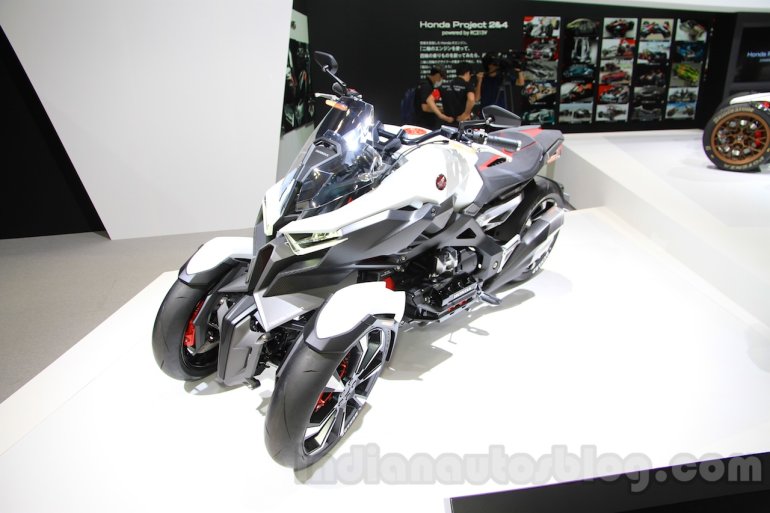 The Honda Neowing concept paves way for the company to break into a segment it has never ventured into before, the leaning trike category. The production version, if it goes that far, would be watered down of course, to something similar to the Piaggio MP3.
The Neowing, compared to the Honda GoldWing, uses a four-cylinder boxer engine while the latter which hasn't featured a four-pot motor since 1987, uses a flat-six instead. The trike is perceived as Honda's solution for a high speed tourer with better slow speed stability than the 933 pound (423 kg) GoldWing.
2016 Honda CRF1000L Africa Twin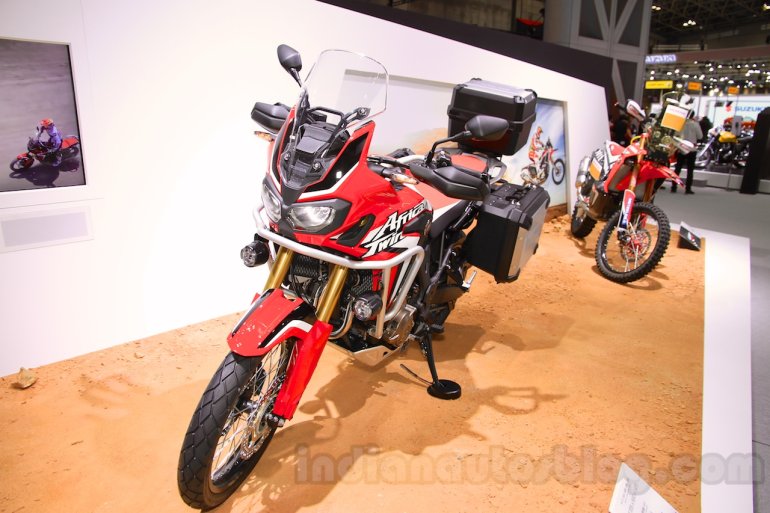 The 2016 CRF1000L is slated for market introduction in Europe by the end of 2015 at prices starting from EUR 12,100 (INR 8.64 lakhs). Soon after, the model will be launched in Japan and North America.
The 2016 model will be offered in two variants - one with regular gearbox and the other with a DCT (Dual Clutch Transmission). The latter will get a foot shifter accessory, for a traditional feel as the default option to shift gears on the DCT in the manual mode would be to use the buttons on the left handlebar.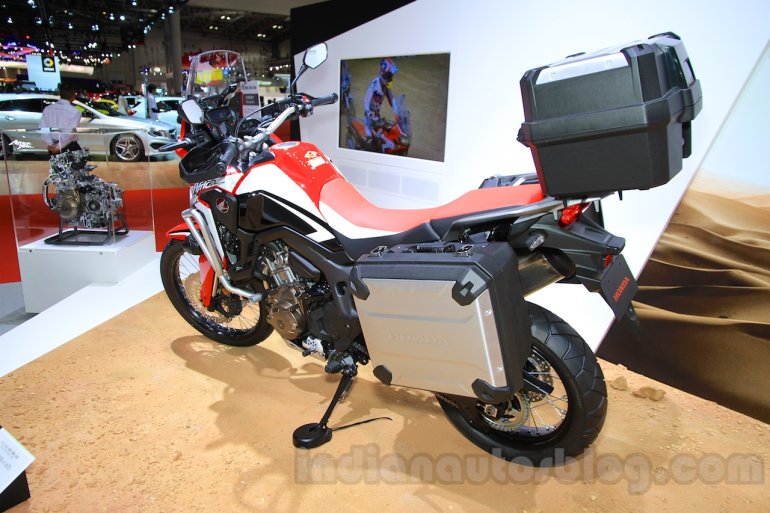 The off-road tourer is powered by a new dry-sump 998 cc parallel-twin engine with SOHC, designed specifically for a low center of gravity.
Standard features include ABS and traction control, both of which can be turned off. The motorcycle also features Honda Selectable Torque Control.