Developed from scratch by Indian R&D.
Honda Motorcycle and Scooter India's Chief Operating Officer, Shinji Aoyama, told The Hindu Business Line in an interview that the brand is not aiming at high volumes with the Honda Navi. He added that the company will start off by selling in small numbers, targeting the youth, and will watch what happens in the market and then plan the next step.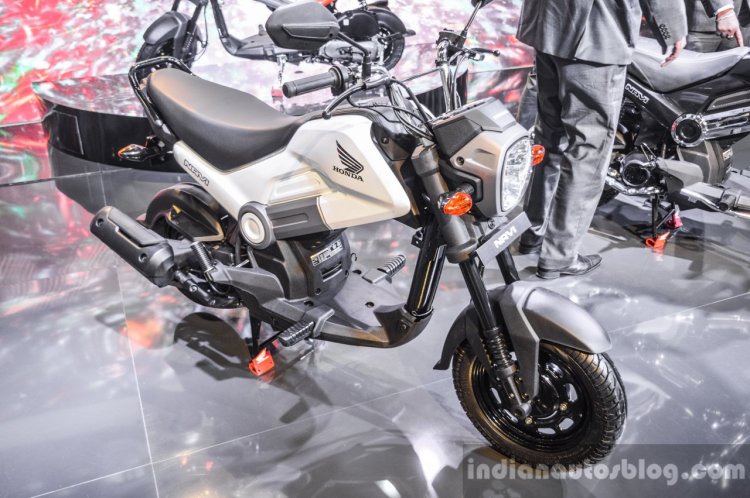 The Honda Navi is the first product developed from the ground up by the Indian R&D. It can be perceived as a motorcycle that is based on the company's existing scooter platform, developed to offer the convenience of both in one product. It measures 1,805 mm in length, 748 mm in width, 1,039 mm in height, 1,286 mm in wheelbase, 156 mm in ground clearance, 765 mm in saddle height, 101 kg in kerb weight and 3.8 litres in fuel tank capacity.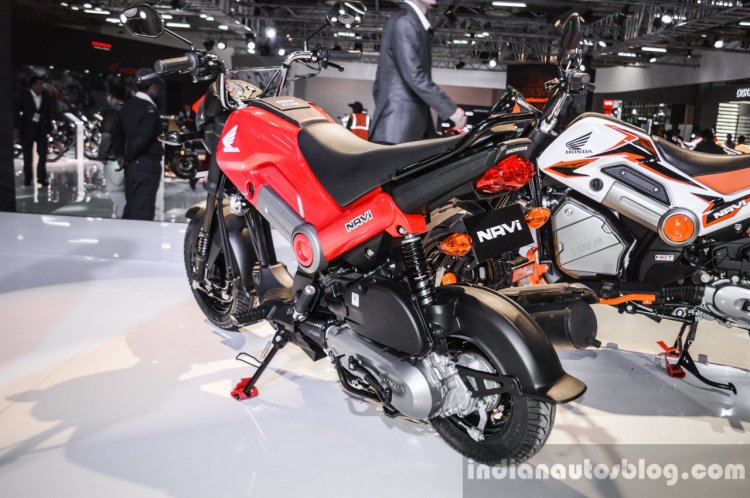 Also Read: Honda CD 110 Dream Deluxe variant launched – Auto Expo 2016
The Navi is powered by the 110 cc single-cylinder engine with the HET (Honda Eco Technology) that powers the Honda Activa 3G. The motor is tuned to produce 7.83 hp at 7,000 rpm and 8.96 Nm at 5,500 rpm, and is paired with the familiar V-matic transmission. The Navi is capable of reaching a top speed of 81 km/h.
Honda Navi Patriot Red - Image Gallery
Honda Navi Sparky Orange - Image Gallery
Honda Navi Shasta White - Image Gallery
Honda Navi Hopper Green - Image Gallery
[Source: The Hindu Business Line]