Developed from scratch by Honda's Indian R&D team.
Honda Motorcycle and Scooter India is showcasing two Honda Navi Design Concepts at the Auto Expo 2016 in Greater Noida. The models give an insight into the versatility of the design language that has spawned the production model of the Honda Navi. These design concepts are parked next to the Navi Adventure, Street and Offroad concepts.
Honda Navi Design Concept 1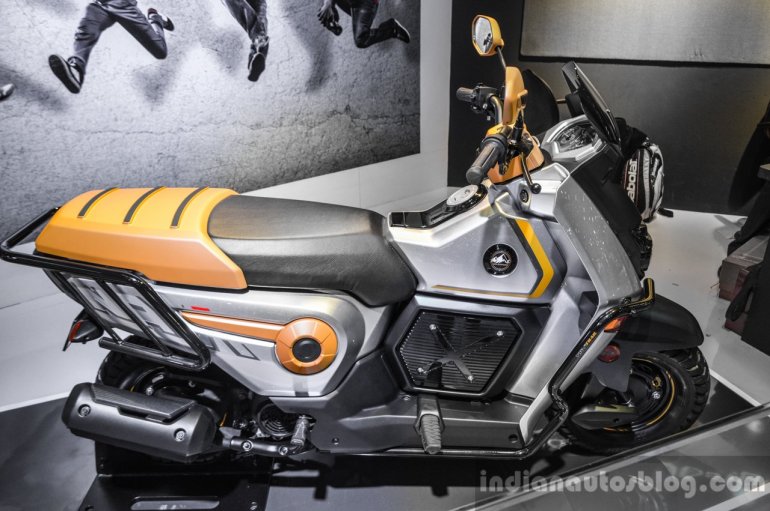 The first concept is a better portrayal of the Navi's design as a scooter, with a fixed front apron, handlebar free from the headlamp, indicators on the front panel, footboard-like platform in between the foot pegs, scooter type seats, bulky side panels and side guards that are typical of a commuter scooter. The cosmetic parts on the Design Concept 1 are completely different from the production-spec Navi, but the underbone frame it is based on, is the same. Honda has not revealed the specifics of this design concept.
Honda Navi Design Concept 2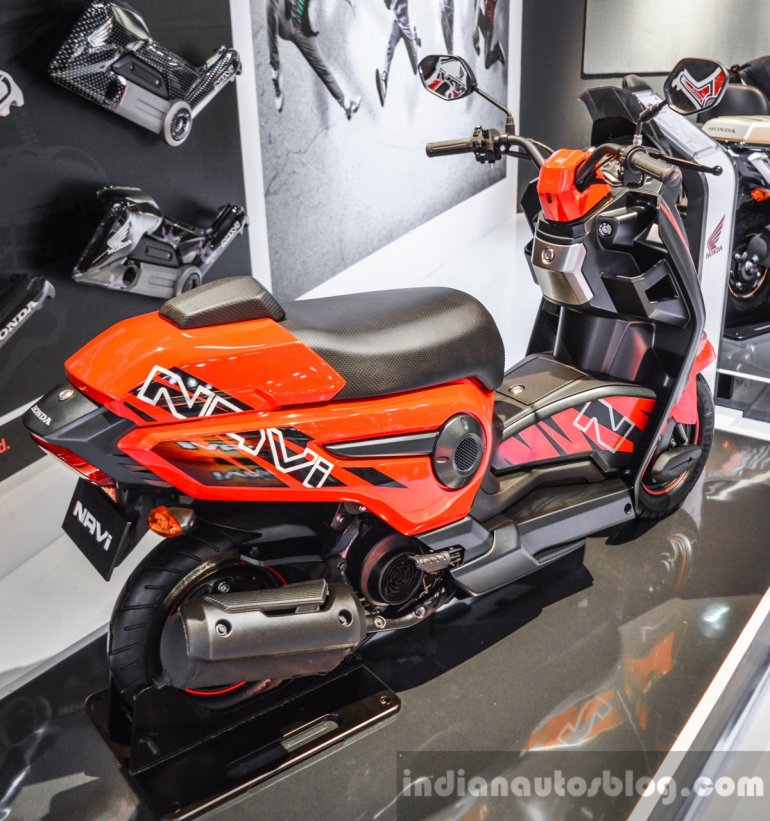 The second concept is a scooter derivative of the design school of the Honda Navi. This 'Fun-tastic' design concept gives a glimpse into what the Navi would have formed into if it was meant to be a scooter like any other. Carrying the design traits of the Navi, the Concept 2 is a single-seat scooter that is tailored for the streets. The integral and underlying parts of this concept are the same as the production Navi, like the chassis, suspension, engine, brakes and exhaust.
Also Read: Honda Navi Street, Navi Adventure and Navi Off-road Concepts - Auto Expo 2016
Honda Navi Design Concept 1 - Image Gallery