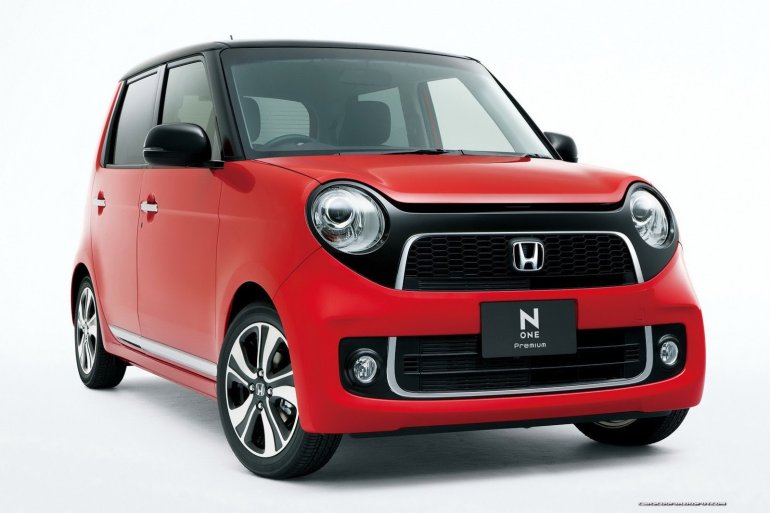 Honda is planning to develop small cars based on the N-Series to have a go at the emerging markets.
The N-Series cars are very popular in Japan for their compact size and high efficiency and Honda thinks that these traits will be well received in emerging markets like ASEAN countries, China etc.
Honda has sold more than 1,80,000 N-Series vehicles in Japan till October.
Honda Motor Co.'s President Mr. Takanobu Ito says that a small car which could share technologies and parts with the N-Series will be the key to growth in the emerging markets. The N Box which was released at the end of the last year and other N-Series models have class leading space in spite of their diminutive footprint.
The interior room is enhanced by compact engine compartment and the location of the fuel tank under the floor at the centre of the vehicle. "Japan excels at achieving high performance in a limited size. We have sharpened such technology to a level other regions can hardly imitate. It is the core of our competitiveness", said the Honda supremo.
According to Mr.Ito, Honda's present focus will be to popularize the Brio series in ASEAN and emerging markets for which it was specifically designed. The strategy will be to introduce the Brio Amaze sedan and the MPV based on the Brio platform, following which the N-Series based small car comes into focus.
Mr. Ito says that the N-Series platform can have varied undercarriage length and dimensions and engines of different displacements to suit the needs and tastes of different markets.
See more images of the Honda N-One
Honda is expecting to sell more than 5,00,000 units of the N-Series based cars by 2016. We think that a N-Series based small car which sits below the Brio would be a perfect fit for India, especially since the talks about a 1.2 litre diesel engine is in air.
[Source: Ajw.asahi.com]