Honda's Modulo kit for the Honda Mobilio has been leaked ahead of its official unveiling in Indonesia.
The Modulo kit offers a number of accessories on both the inside and the outside of the MPV. The accessories also come in packages, like the Prestige+ package that offers a front grille, hood top garnish, door mirror cover and tail light garnish for Rp 2,143,000 (Rs 11,310).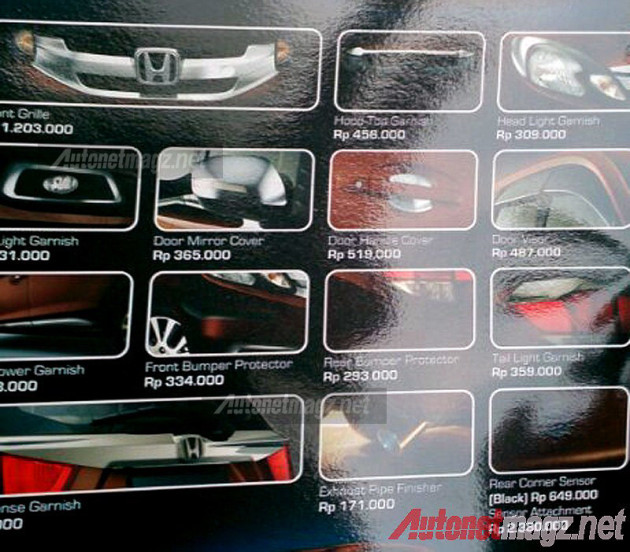 A report on Autonetmagz says that customers who order the MPV with its accessories get a separate 3-year warranty on the accessories, while purchasing only the accessories gives them a 1-year warranty on the parts.
Honda also offers a range of interior accessories like rubber mats (Rp 428,000/Rs 2,259), illuminated step garnish (Rp 1,037,000/Rs 5,473), rear bumper garnish (Rp 514,000/Rs 2,713), trunk tray (Rp 616,000/Rs 3,251), interior panel in either metal or carbon (Rp 1,427,000/Rs 7,531) among others.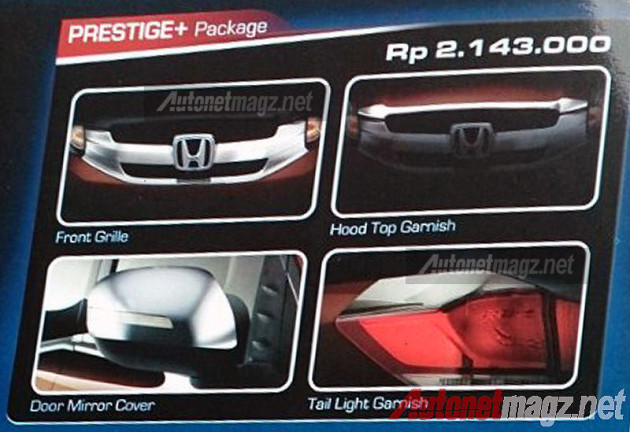 The exterior gets a wider range of accessories like the front grille, hood-top garnish, headlamp garnish, door mirror cover, door handle cover, door visor, front bumper protector, roof bumper protector and an exhaust pipe finisher. There are also some hardware accessories like a rear corner sensor and an aircon filter.
The Honda Mobilio will be launched in India during the first half of this fiscal year.
[Source - Autonetmagz]