Will be unveiled in January 2017.
Honda has revealed the Honda Freed Modulo X Concept and announced that it will showcase the concept car at the 2017 Tokyo Auto Salon. The company hasn't revealed any particular details of the car yet or production plans.

The Honda Freed Modulo X Concept is finished in white paint, and apparently features tinted headlamps, unique grille with red accent, tinted windows, red-black door mirror housing, sportier bumpers, side skirts, red stripes throughout the bottom of the sides and on the exterior ends of the rear bumper and roof-mounted spoiler. The interior is yet to be revealed.
The Honda Freed is available in two versions: Freed and Freed+. The Freed can be had in 6- or 7-seat seating configurations, while the Freed+ is available exclusively in 5-seat seating configuration. Engine options include 1.5-litre i-VTEC petrol and 1.5-litre i-VTEC i-DCD petrol-electric hybrid.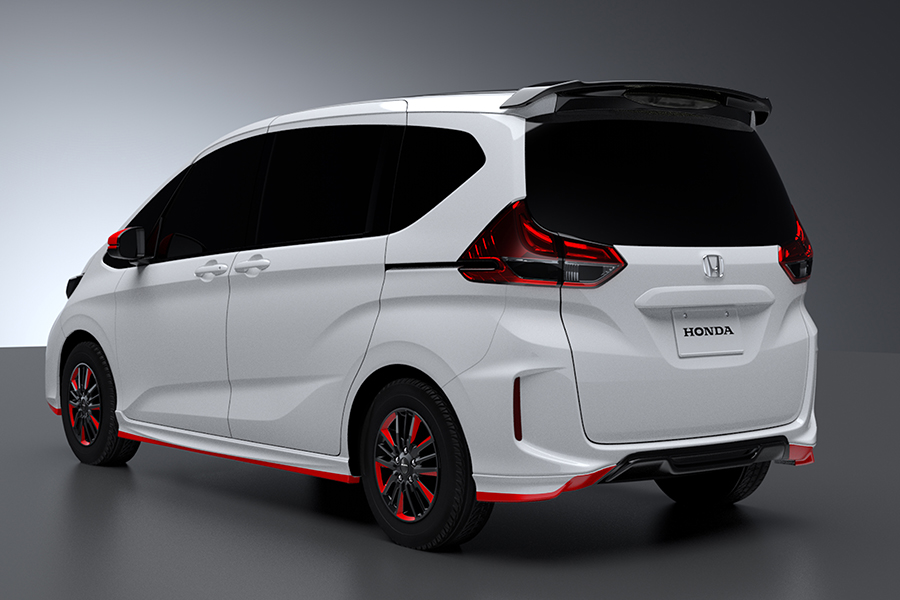 The petrol model's 1.5-litre i-VTEC unit produces 96 kW (131 PS) and 155 Nm of torque. The hybrid model's 1.5-litre i-VTEC unit develops 81 kW (110 PS) and 134 Nm of torque, and electric motor generates 22 kW (29.5 PS) and 160 Nm of torque. The petrol model features a continuously variable transmission, while the hybrid model comes with a 7-speed dual-clutch automatic transmission. Drivetrain layout choices include front-wheel drive and four-wheel drive.
The Freed is based on the Honda City platform.