Honda has introduced a new design study at the 2017 Qingdao Auto Show - the Honda Design C 001 concept. autohome.com.cn has published live images of the car from the show.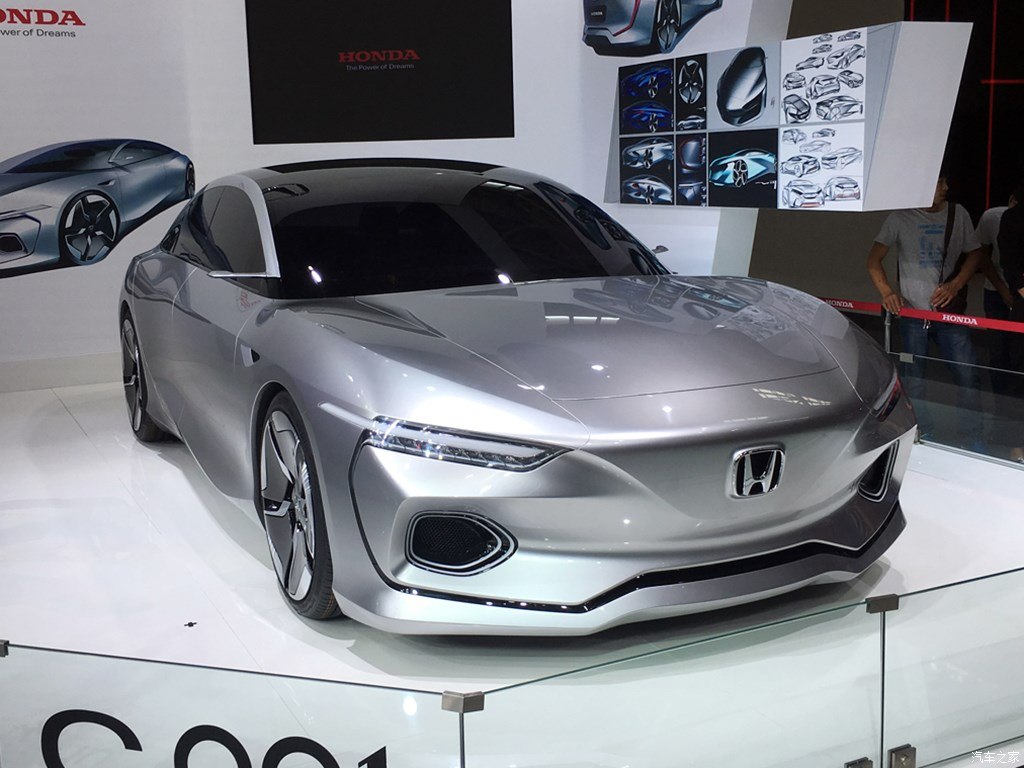 The Honda Design C 001 was designed by the same team that created the Honda Crider and Honda Gienia. The concept apparently previews a long four-door coupe. At the front, it has slender LED headlights, a large "H" logo in the centre, pentagonal side air vents and a black trim that falls from the outer ends of the headlamps to form a chin by meeting at the middle of the lower bumper. There's no radiator grille, suggesting the design is possibly for an EV.
Looking from the sides, the Honda Design C 001 looks like a typical low-slung 4-door coupe. It has a very narrow greenhouse and a floating roofline. The front fenders have a triangular cut, but it's unclear if that's for a functional purpose or not. At the rear, the large C-shaped tail lights appear inspired by the tenth-gen Honda Civic's, and they are connected to each other in a way similar to the headlights.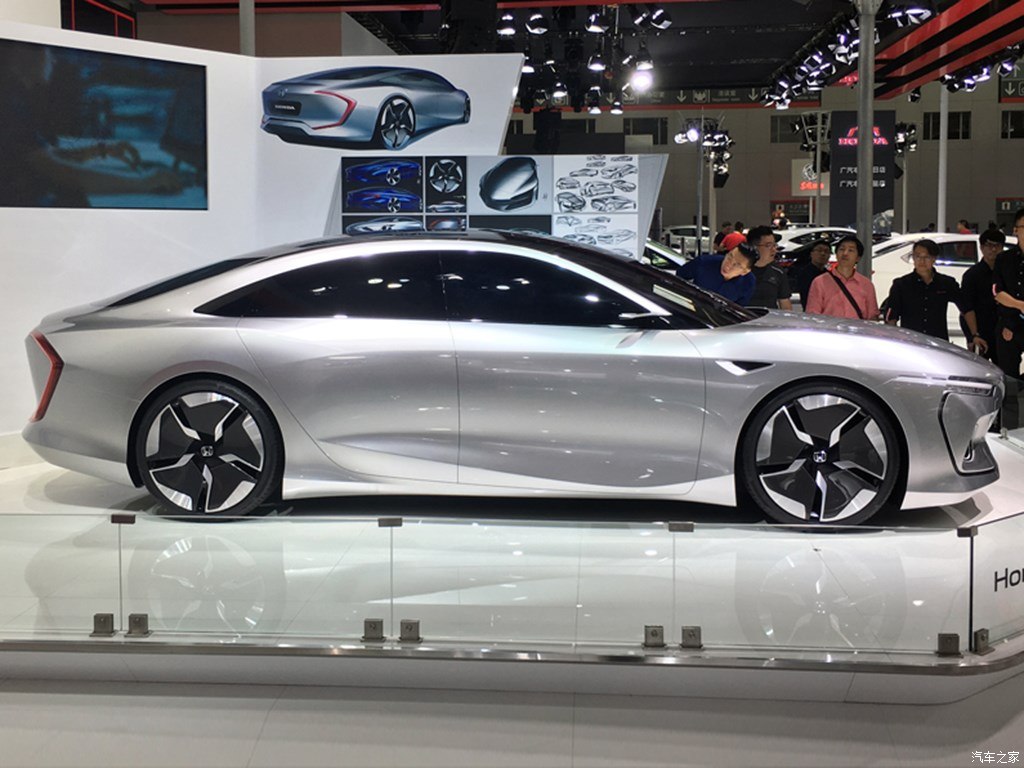 Also See: India-bound Honda Jazz facelift ready for China
Honda hasn't released details about the use of the Honda Design C 001 concept for a production model. It's unlikely that the concept previews a global model. Perhaps Honda could take some part of it for the next-gen Honda Greiz (Honda City). That is to say that a coupe version could join the sedan and liftback versions to form a B-segment trio.
[Image Source: autohome.com.cn]