Honda is plotting a compact SUV based on the Brio to take on the EcoSport. This is not breaking news, as several days ago, we carried a report stating that Honda was indeed considering a crossover on the Brio platform as the Vezel was too expensive a product for the Indian market.
We're sure that Honda will not just bump the ground clearance of the hatchback, add a tough-looking bodykit and call it an SUV. Honda will not take shortcuts in engineering a new car altogether using the Brio's underpinnings. We're not going to have any speculations on that.
But the former scenario is interesting, as it presents a worthy rival to the VW Cross Polo and the forthcoming Fiat Punto Cross.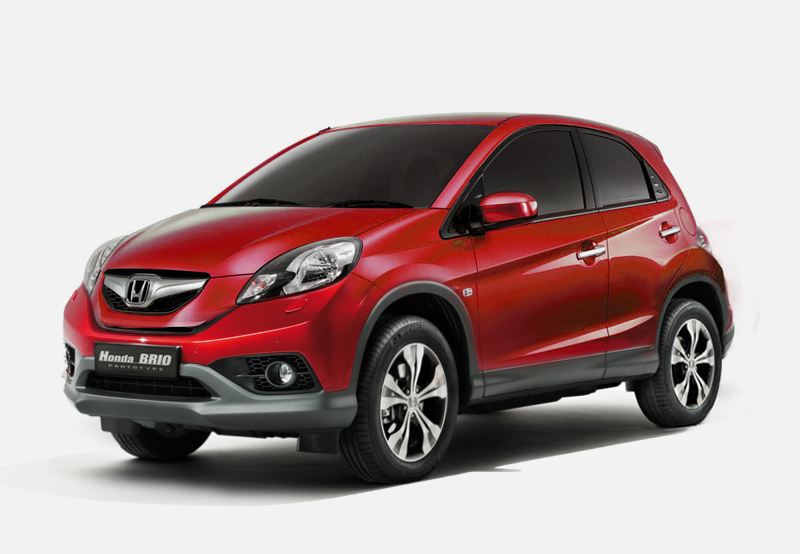 The ride height has been upped, the wheels are now larger, and a lower body plastic cladding along with an extended front bumper complete the looks of the Cross Brio. However, it must be said that a Brio with off-roader styling bits looks juxtaposed and we hope Honda do not go down this path.
The Brio platform has proven flexible in developing the sub-4 meter Amaze sedan and the Mobilio MPV (which comes to India next year). However, developing a crossover on this platform will require a bit of re-engineering (for example, the wheel wells need to be enlarged to fit larger wheels).
[Source - Mobilxmotor.com]