Honda unveiled the production version of the all-new Honda Clarity Fuel Cell at 2015 Tokyo Motor Show and put it on sale in March 2016. At Auto Expo 2018 next month, the FCV will have its Indian debut.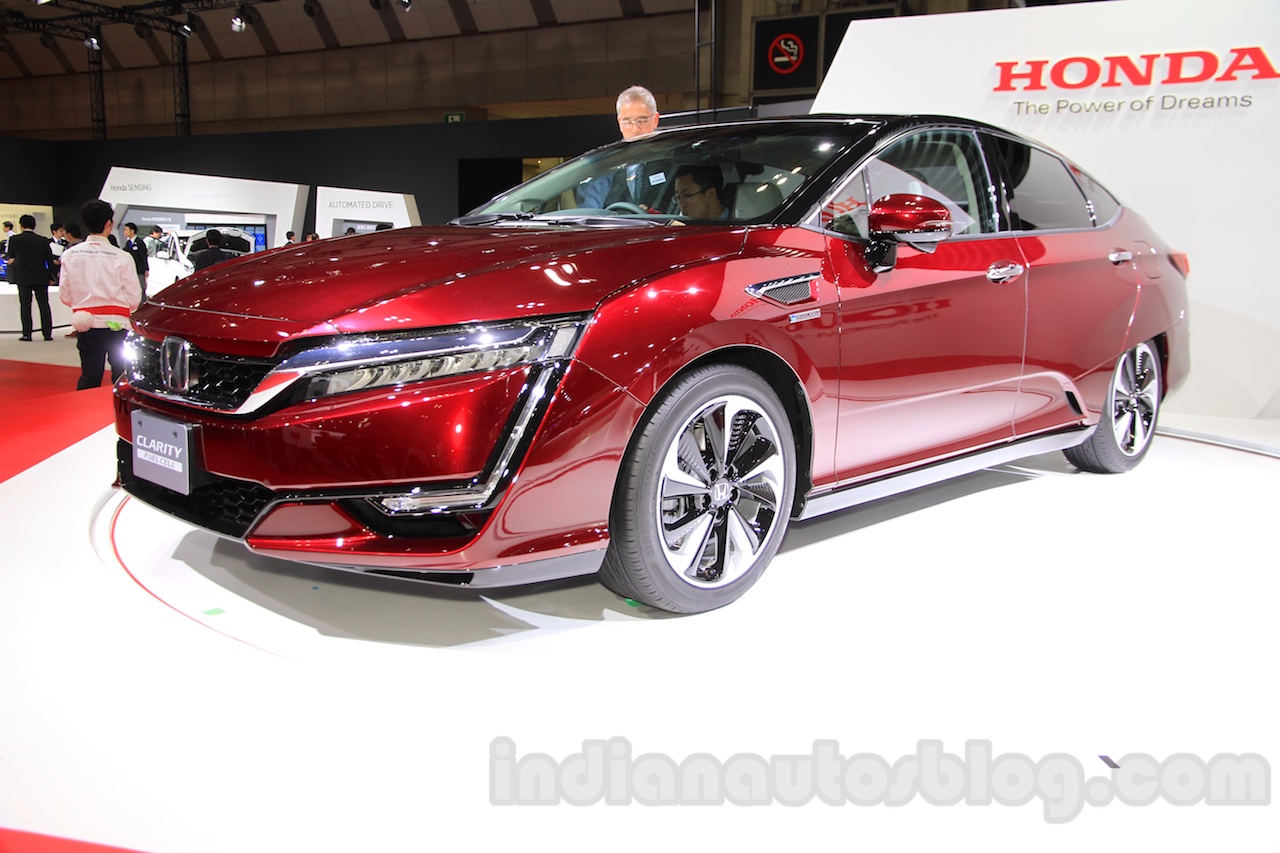 The latest Honda Clarity Fuel Cell, built on a bespoke high-strength chassis, is a follow-up to two consecutive concepts, the Honda FCEV Concept (2013) and the Honda FCV Concept (2014). The futuristically designed second-gen model is 4,915 mm long, 1,875 mm wide and 1,480 mm tall. It has a 2,750 mm wheelbase and a 135 mm ground clearance.
The all-new Honda Clarity Fuel Cell's fuel cell stack is smaller than in its predecessor (Honda FCX Clarity) yet has a high power out - 103 kW (140 PS). The fuel cell stack generates electricity by hydrogen-oxygen reaction. The car has a newly-developed Fuel Cell Voltage Converter Unit that converts up to 500V electricity generated by the stack. The drive motor generates 130 kW (177 PS) and 300 Nm of torque.
A lithium-ion battery pack stores electricity generated by the fuel cell stack and provides electricity to the drive motor in addition to the fuel cell stack, when more drive power is needed. Located under the front seats, it also stores electricity regenerated during deceleration. For storing hydrogen, there are two tanks having a combined capacity of 141 litres. The 117-litre main tank is located under the luggage compartment, and in addition, there's a 24-litre tank underneath the rear passenger seats. The all-new Honda Clarity Fuel Cell has a driving range (JC08 test cycle) of 750 km.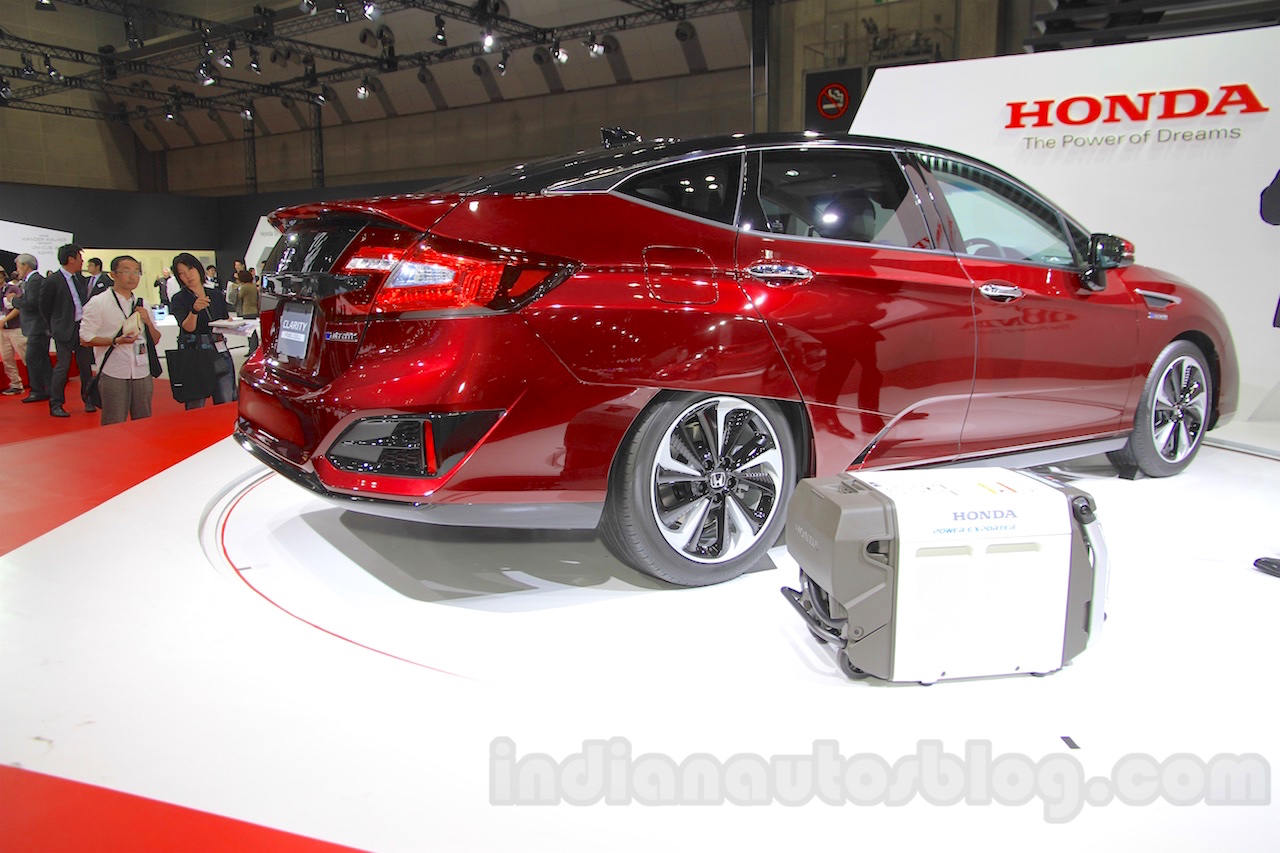 Also Read: Honda Vezel (Honda HR-V)-based EV to launch in China this year
The Honda Clarity Fuel Cell costs JPY 76,60,000 (INR 44,68,503.13) in Japan. Currently, it is available exclusively on lease.