Honda has unveiled the Honda Civic Red at the 2017 Thai Motor Expo. The new model's speciality is its new Rallye Red exterior colour.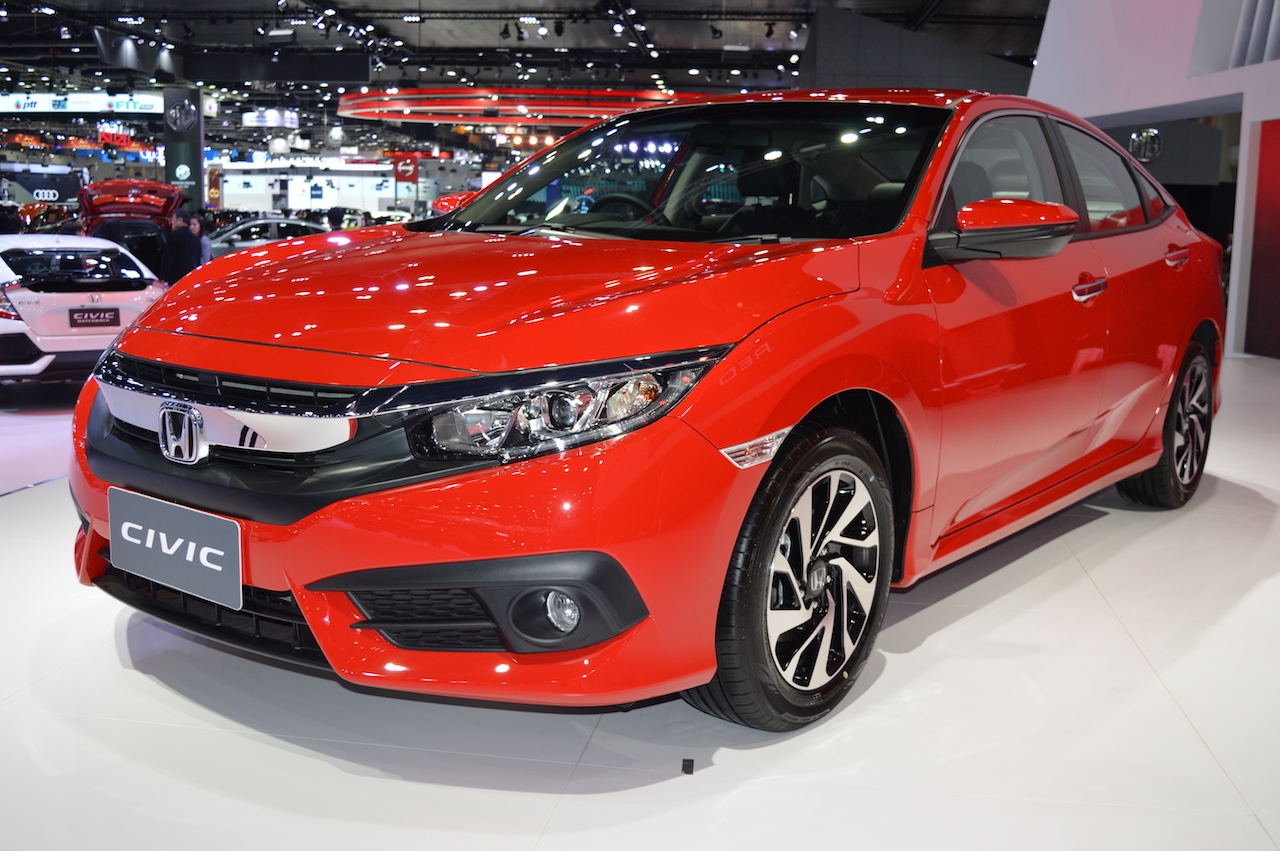 In Thailand, Honda offers the Honda Civic in E, EL, Turbo and Turbo RS grades. Of these, the E and EL grades are powered by a 1.8-litre i-VTEC naturally aspirated petrol engine. The Turbo and Turbo RS grades employ a 1.5-litre VTEC Turbo turbocharged petrol engine under the hood. The 1.8L engine develops 141 PS at 6,500 rpm and 174 Nm of torque at 4,300 rpm. The 1.5L engine produces 173 PS at 5,500 rpm and 220 Nm of torque from 1,700-5,500 rpm. CVT is standard.
The Rallye Red colour is available exclusively in the top-of-the-line grades of both engine models: EL (1.8L i-VTEC) and Turbo RS (1.5L VTEC Turbo). Seen in the images, is the Honda Civic 1.8 i-VTEC EL in the Rallye Red paint. The 16-inch alloy wheels, as well as the lack of black treatment for the front grille and a boot lid spoiler make that quite evident.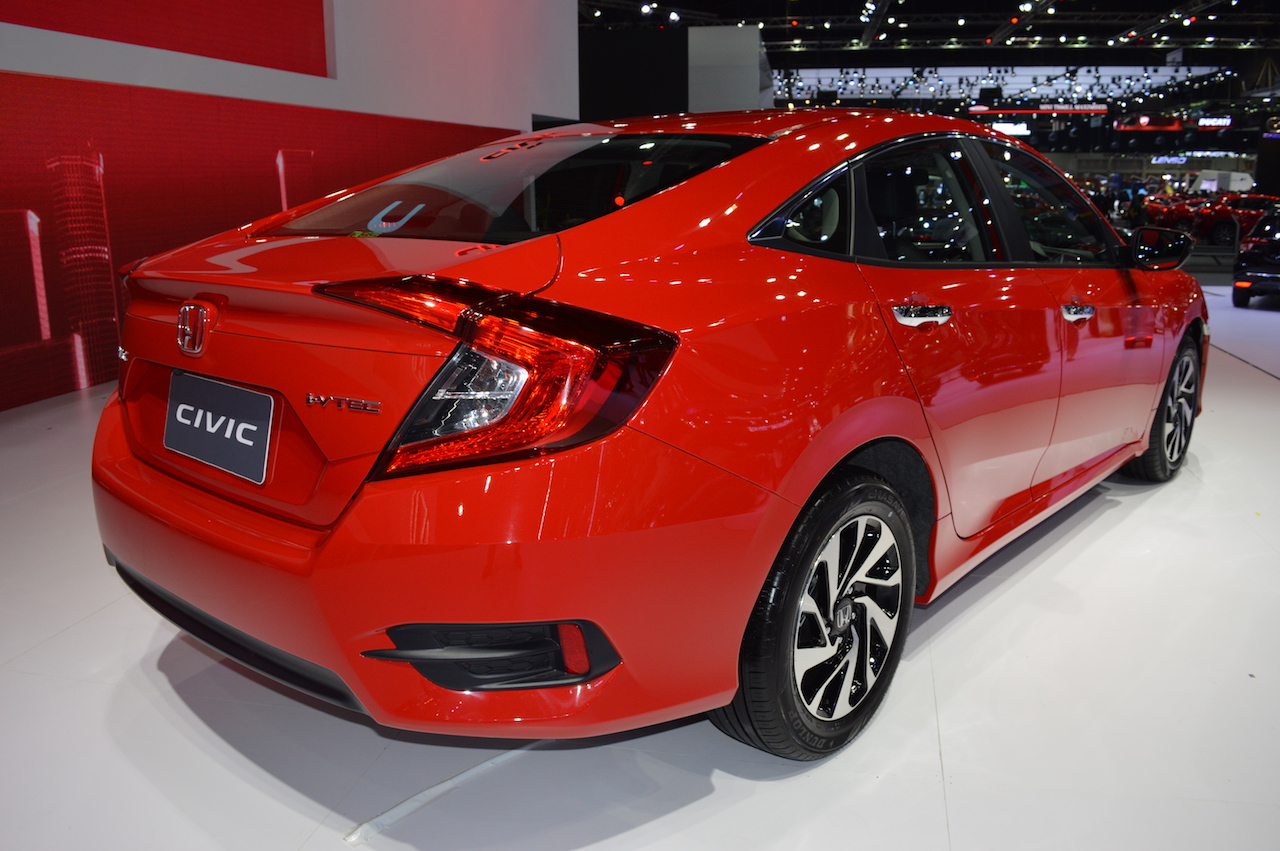 The Honda Civic 1.8 EL costs 9,59,000 Baht (INR 18,95,296.60) in Thailand. The price for the range-topping 1.5 Turbo RS configuration is 11,99,000 Baht (INR 23,69,614.83). The new Rallye Red exterior colour does not command a premium over other options.