Power increased by RaceChip Ultimate plug-and-play module.
A few days after its launch in Malaysia, tuning company RaceChip have announced that a plug-and-play engine performance upgrade for the all new 2016 Honda Civic 1.5 Turbo is available for purchase.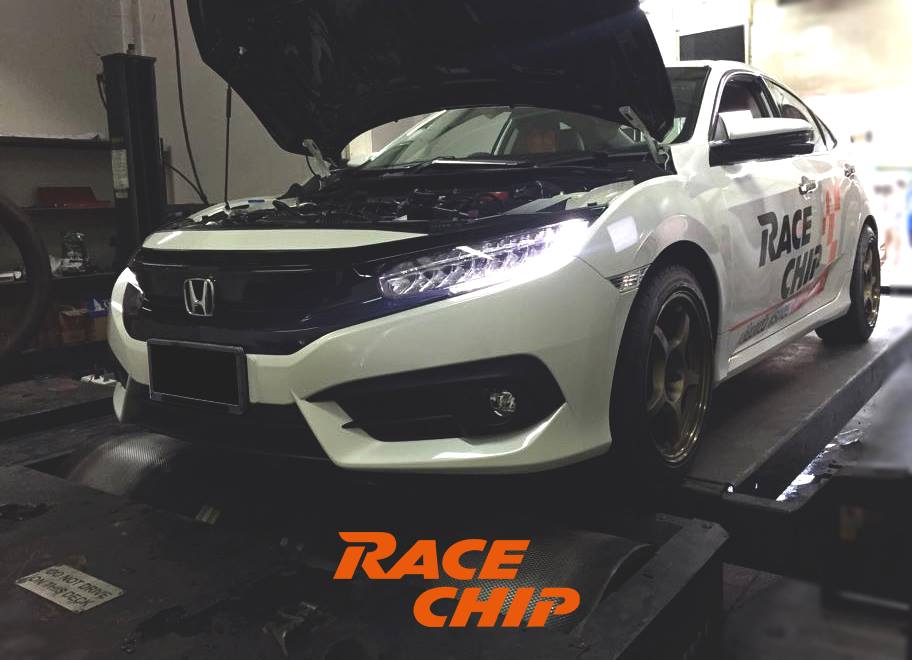 It is available in two variants: RaceChip Pro2 and RaceChip Ultimate. The former increases the power output to 215 PS and 275 Nm, while the latter bumps the output to 225 PS and 285 Nm. In stock configuration, the Civic 1.5 Turbo produces 173 PS and 220 Nm of torque. RaceChip claims that the power has been increased within the tolerances set by the manufacturer.
As usual, any type of engine modification will void the manufacturer's warranty on the vehicle, although RaceChip reassures that the Civic can still be brought to a service center in stock configuration by simply removing the module. The Ultimate module is priced at RM3,999, while the Pro2 retails at RM2,999.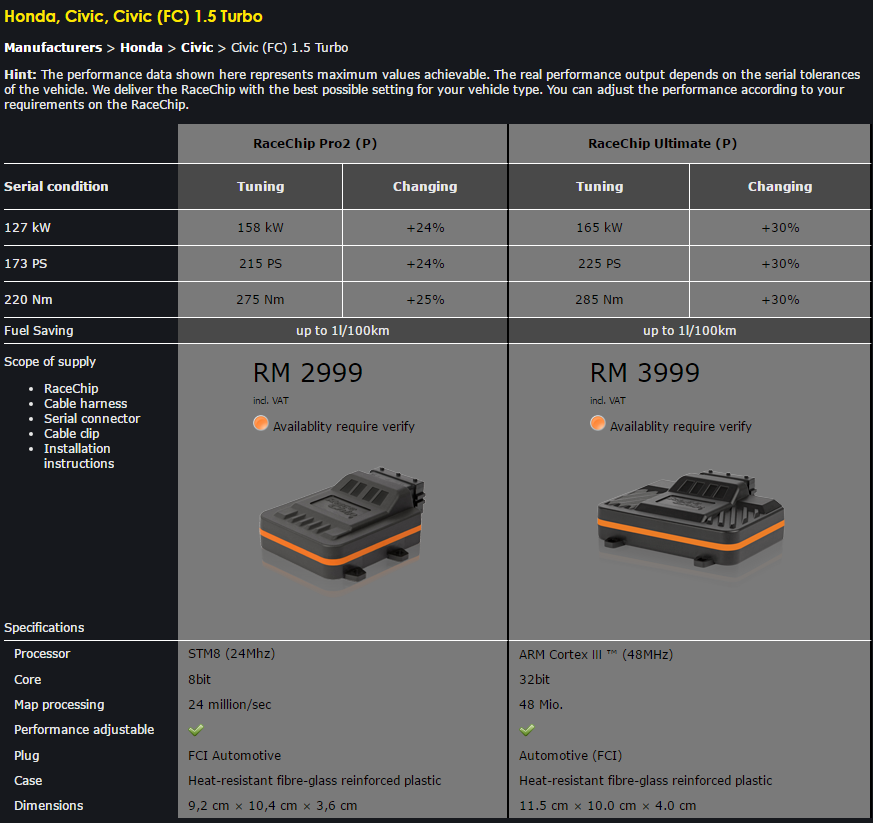 Also Read: 2016 Honda Freed spotted testing in Tokyo
The tenth generation Honda Civic was launched for sale on June 9 in the Malaysian market. It is available in three variants: 1.8L, 1.5L Turbo and 1.5L Turbo Premium, and prices start from RM 110,426.51, RM 124,076.29 and RM 131,883.37, respectively.