Diesel option may have increased sales, but petrol variants make up the lion's share of Honda City sales.
The fourth generation Honda City was introduced in November 2013 and went on sale in India in January 2014. In June 2017, the cumulative sales of the car have reached 2.5 lakh units in the country.
The fourth-gen Honda City received a facelift in February and is currently available in 1.5-litre i-VTEC petrol 5-MT (17.4 km/l), 1.5-litre i-VTEC petrol CVT (18 km/l) and 1.5-litre i-DTEC 6-MT (25.6 km/l) mechanical configurations. 61% of the units sold in India are of the petrol engine model and 70% of them have a manual transmission. Thus, while the introduction of a diesel option in this generation may have led to sales growth and killing some competitors, the petrol variants make up the lion's share.
Till April 2017, the Honda City is sold in 60 countries around the world. Honda has sold 3.5 million units of the B-segment sedan globally, of which 1 million units are of the fourth generation model. The car is manufactured in five locations (India, China, Thailand, Brazil and Japan).
Since the original model's launch in 1998, Honda has sold 6.8 lakh units of the City in India. If the cumulative sales throughout the car's life are considered, 19.42% of the volume is from India. Considering the fourth-gen model's sales specifically, the figure rises to over 25%, making it the most important market for the car.
Through the four generations, sales of the Honda City have consistently increased in India. The original model sold only 59,378 units, but the figure increased over two-fold to 1,77,742 units with the City 'Dolphin'. 1,92,939 units of the third generation 'Arrow shot' model were sold, which wasn't a big leap. However it is the fourth generation model that beat all records clocking 2,50,274 units within 30 months, and is expected to touch 4 lakh units as it is expected to stay on the market at least till the end of 2018.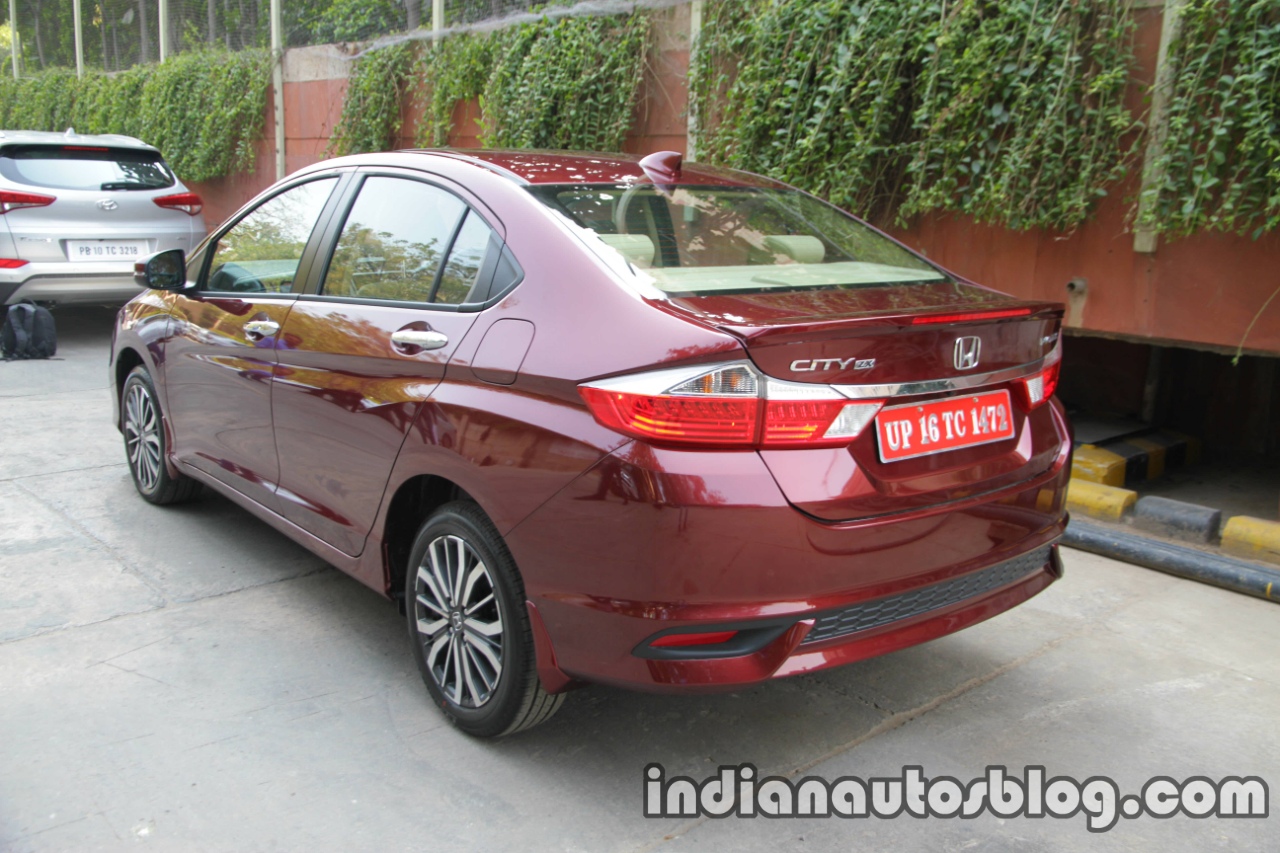 Also Read: Next gen Honda Amaze (Honda 2UB) could debut at Auto Expo 2018
The 2017 Honda City is available in S (petrol-only), SV, V, VX and ZX grades, with prices starting at INR 8,72,797 (ex-showroom Delhi) for the petrol model and at INR 10,90,513 (ex-showroom Delhi) for the diesel model. Noteworthy features include LED headlamps with LED daytime running lights, LED fog lights, 16-inch diamond-cut alloy wheels, LED tail lamps, trunk lid spoiler with LED stop lamp, electric sunroof, keyless entry, engine start/stop button, cruise control, 7-inch Digipad touchscreen infotainment system with turn-by-turn satellite navigation and MirrorLink, automatic climate control, reverse camera and parking sensors, and six airbags.
Honda City - Statistics
HONDA CITY
GLOBAL STATISTICS (Till April 2017)

1. Global Presence of Honda City
60 Countries
2. Cumulative sales since Global Launch
3.5 Million
3. Cumulative sales of 4th Generation City
1 Million
INDIA STATISTICS
1. Cumulative sales since Launch
6.8 Lakh
1st Generation City (1998-2003)
            59,378
2nd Generation City (2003-2008
         1,77,742
3rd Generation City (2008-2013)
         1,92,939
4th Generation City (2014-June 2017)
         2,50,274
2. Cumulative sales of 4th Generation City (Till June 2017)
2.5 Lakh
3. Sales Specification of 4

th

generation City
a) Petrol: Diesel Ratio
61:39
b) MT: CVT (Petrol)
70:30
c) Zone Wise Contribution

North -30%

West-30%

East -11%

South-29%