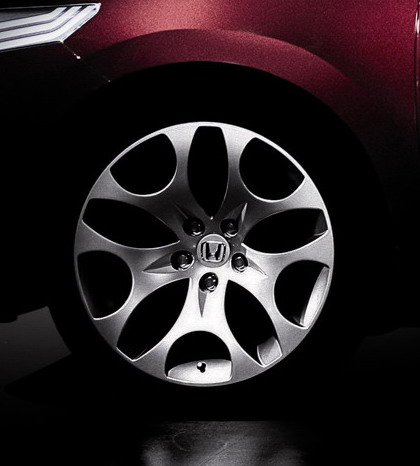 The new Honda City has just been introduced in markets like India and Thailand, and the last thing you would expect Honda to do is build a concept car based on it. And they have done just that!
Honda has disclosed its newest creation, the Honda City Concept at the 2008 Australian International Motor Show in Sydney, today. We can't grasp the idea behind this move by Honda as the concept isn't wholly radical. It's simply a pepped-up version of the lately launched City.
LEDs instead of the conventional headlamps which remind us of the Honda FCX, carbon-fiber trim on the grille, new aerodynamically shaped rear-view mirrors that consists of a set of rear-view cameras (similar to what Suzuki did on the A-Star concept unveiled at Delhi AutoExpo) are the treats that tell apart the concept and the production car.
The color too, isn't new. One can find the same shade on a Civic at the local Honda dealership.
IAB Comment- With the FCX inspired styling, we doubt whether a hybrid version is in the works. We all know that the future is all about Hybrids, and maybe Honda is up to something. A City Hybrid will not be a bad idea, we reckon.
Source- Car Scoop