Recently we brought you the juicy news that Honda is developing a CNG variant of the City for India not only to counter some of the rapid dieselification of the market, but also to be ready for changes in government policies.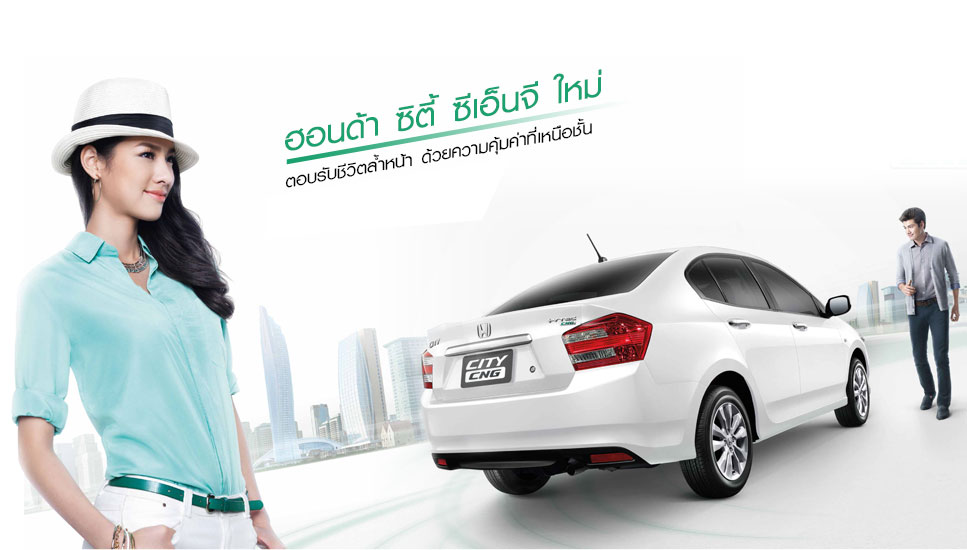 News comes in from Thailand that the Honda City CNG has been launched in the domestic market.
The Honda City CNG is priced at 659,000 baht (11.68 lakhs INR) for the S CNG version or 706,000 baht (12.51 lakhs INR) for the V CNG. These prices do not mean anything to the would-be Indian customers.
Honda Thailand claims that the Honda City CNG is a part of Honda's global efforts to reduce carbon dioxide emissions by 30% from 2000 year levels across all product lines by 2020.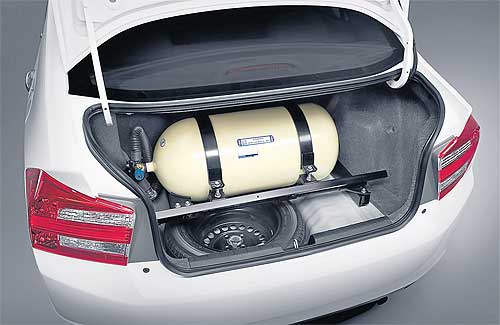 The City CNG is powered by a 1.5-litre engine that runs on both petrol and CNG. It features electronic fuel injection and a unique suspension design to counter the weight of the CNG tank. It also includes an electronic safety control box and solid cross bar with enhanced stability. Honda is offering three years or 100,000 kilometres (whichever comes first) with the City CNG.
The Honda City CNG will be launched in India in the festive season, according to Indian media reports. It is expected to cost Rs. 50,000 – 60,000 more than the petrol variant. We hope to see the CNG technology on the Jazz and Brio in the future.
You can view more images and read the (translated) details of the kit on Honda Thailand's webpage.
[Source: Bangkokpost.com]