The Honda CBR300R makes its European premiere at the ongoing EICMA 2013 show, and Honda have used this occasion to reveal some technical data. The CBR300R is likely to replace the CBR250R in most international markets, and was globally revealed at a motorcycle show in China a few weeks ago.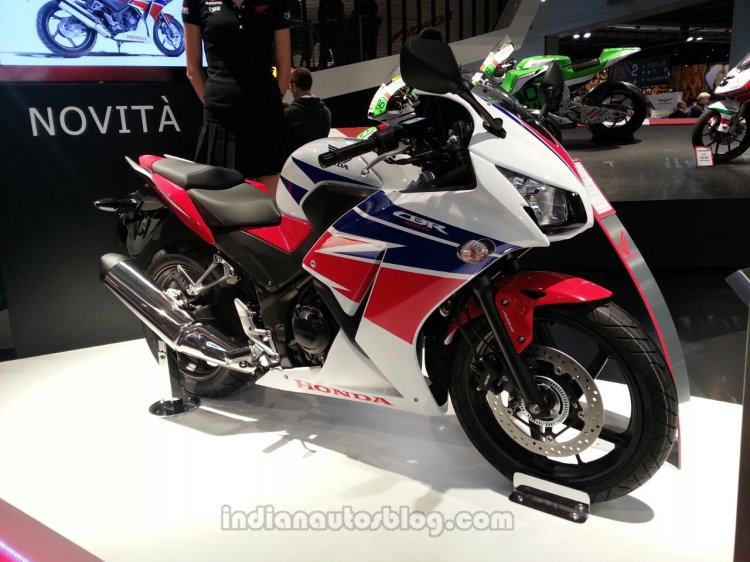 By increasing the stroke length of the CBR250R, Honda managed to improve the displacement to 286cc. The balancer shaft, now heavier, has increased vibration tackling ability, while the engine mounts are made stronger.
Fuel injection is remapped to improve throttle response, while the exhaust system has a larger canister for a deeper note, Honda notes.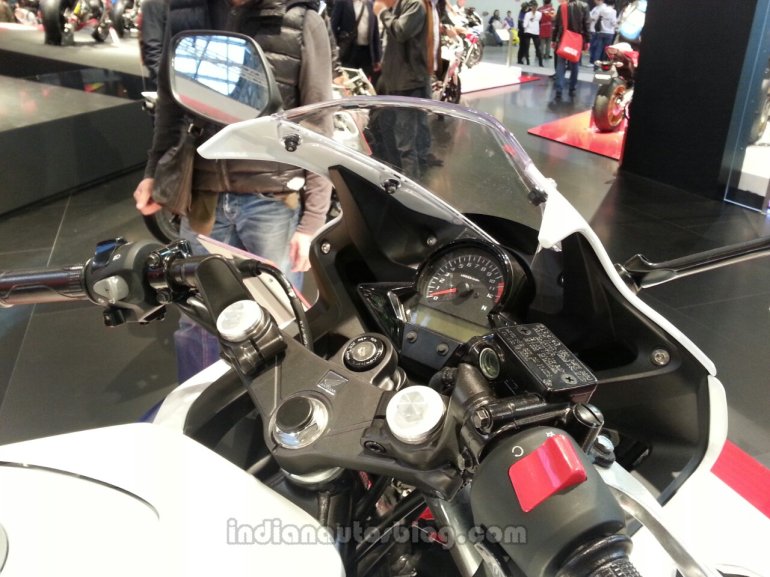 The power output of the Honda CBR300R is pegged at 30.4 bhp @ 8,500 rpm (up from 26 bhp), while the torque output is increased to 27.07 Nm @ 7,000 rpm (up from 23 Nm). Fuel efficiency however has reduced, with the 300 registering a figure of 71 mpg/30.19 kmpl (down from 77 mpg/32.74 kmpl) in the World Motorcycle Test Cycle.
The extra performance has permitted Honda to increase the final drive ratio, while also increasing the top speed.
More details are available in the press release below.
Honda CBR300R at EICMA 2013 - Image Gallery
Honda CBR300R displayed at the EICMA 2013 - Press Release
[Can't see the press release here? Head over to Slideshare]