In a previous post, we presented the patrol vehicle editions of the Tata Nano and Tata Aria, fabricated by Okhla-based Grand IJS Electronics. Today we have another one of their creations to talk about, one that runs on two wheels.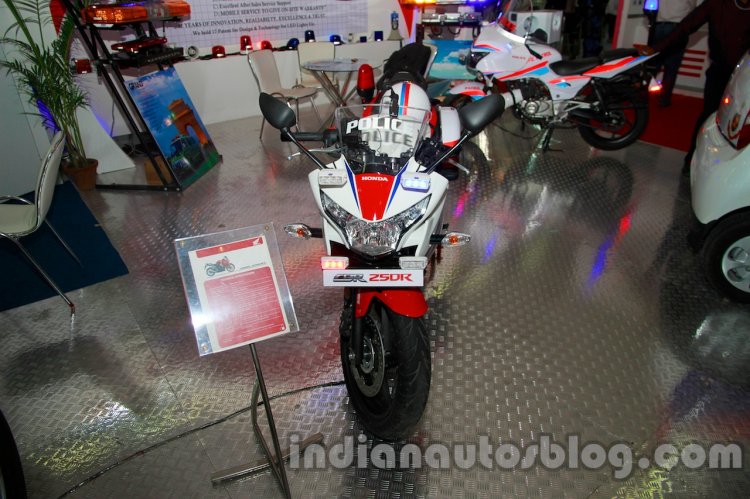 The 'Honda CBR 250R Police Model' was also parked next to the Tata cars at the International Security Expo 2013 held at the Pragati Maidan in Delhi.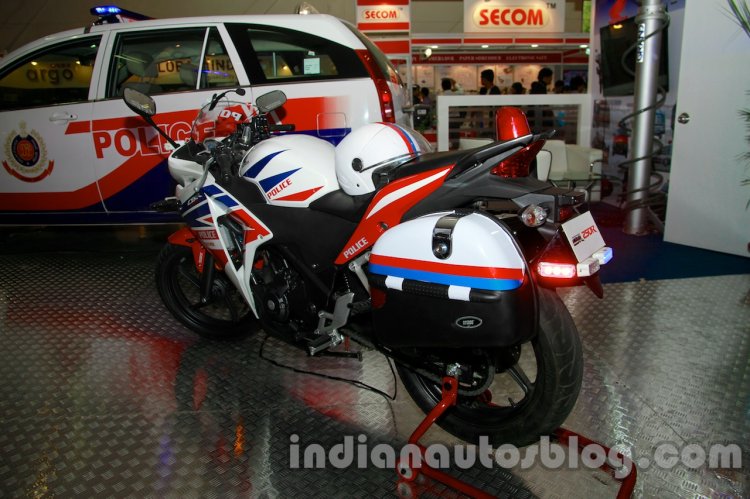 Based on the mechanically undisturbed Honda CBR 250R, the Police Model gets police livery, LED lights, a Red-Blue police beacon light, collapsible light pole, search lights, push-to-talk button, specially designed microphone and utility box.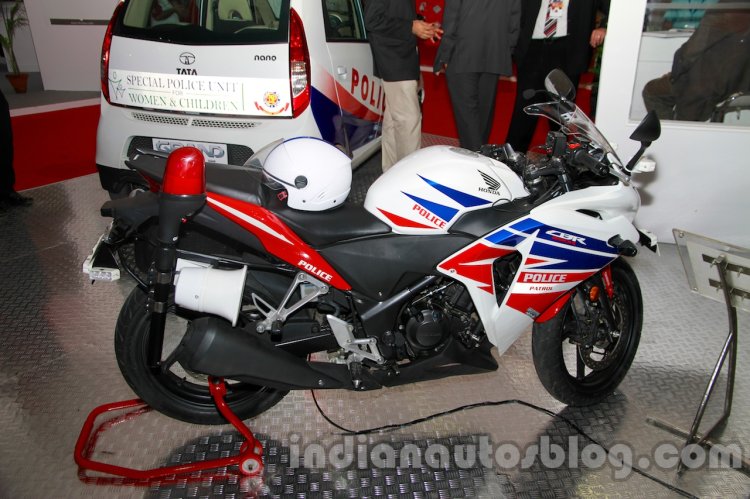 We spoke to Monty Singh from Grand IJS Electronics who shared a few additional details with us. He said the bikes attracted a lot of interest at the show and the company is presenting the prototype to the various police and security departments in Delhi. Singh said his workshop can make 50 bikes a month if they receive an order.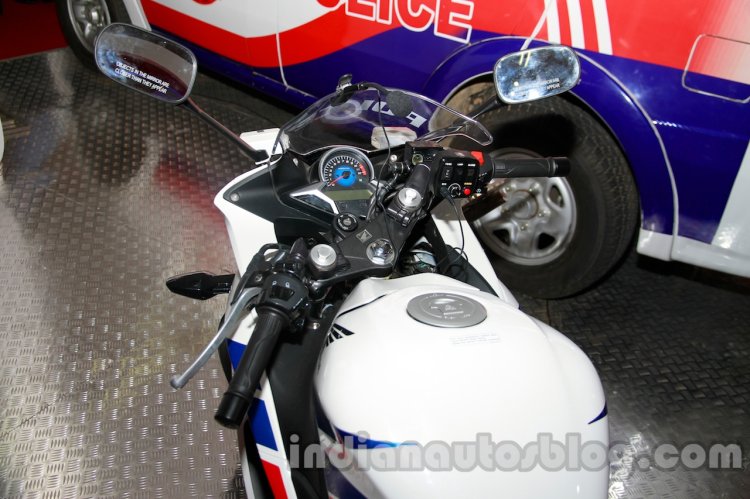 Singh made special mention of the siren lights which were relocated to the rear of the bike. He said the controller switch was integrated near the engine kill switch and the microphone was placed inside the helmet for better convenience and safety of the rider.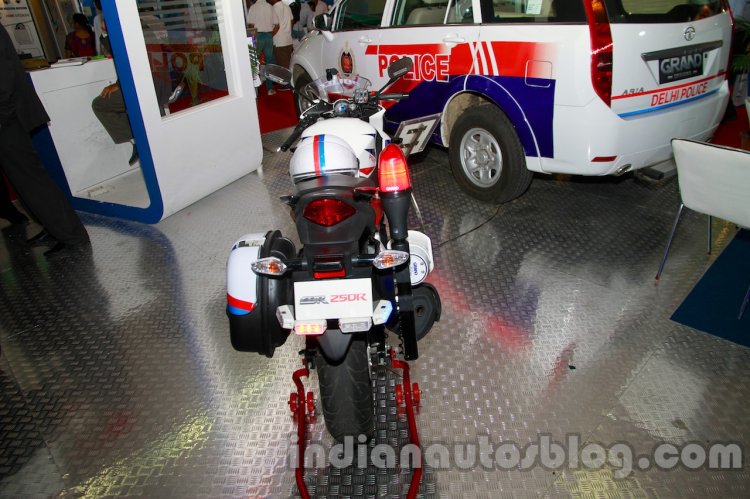 The special CBR 250R does not feature mechanical changes. It uses the same 250cc engine that produces 26bhp and 23Nm, paired to a 6-speed gearbox. If pressed into service, the CBR would be the fastest and quickest motorcycle in the country's police fleet.