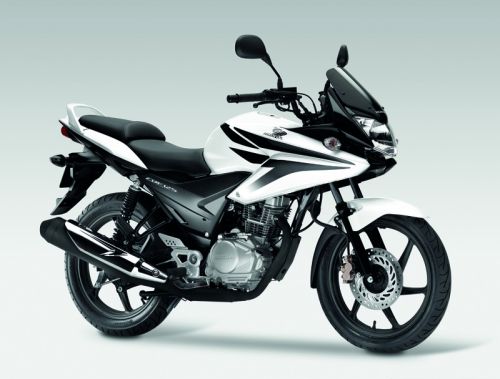 The Honda CBF Stunner is most sought after entry level bike in Britain
Honda's CBF Stunner 125 has proven it ability by winning the 'Best Machine For New Riders' award at the 14th Motor Cycle News (MCN) Awards.
This bike has been targeted towards beginners in UK and became this year's best selling bike in the country. The bike is a blend of stylish looks, performance and reliability and this overall riding experience which this bike provides to its customers made it the choice of the panel of judges as the best choice for newcomers to two wheels.
As we have already mentioned in one of our articles earlier, Honda launched a new white-black paint scheme for CBF 125 in UK.
Apart from this the bike is also available with a couple of swish new top boxes, to hold 26 or 35 litres of stuff. The boxes cost £109.99 and £129.99 and are very useful for storing things like helmet, pizzas or any other material.
Source - Mirror