The Honda CB Shine is India's largest selling 125 cc category motorcycle.
This week, Honda completed the roll out of 30 lakh units of the Honda CB Shine. The company launched the motorcycle in April 2006 and produces it in the Tapukara (Rajasthan) and Narsapura (Karnataka) plants.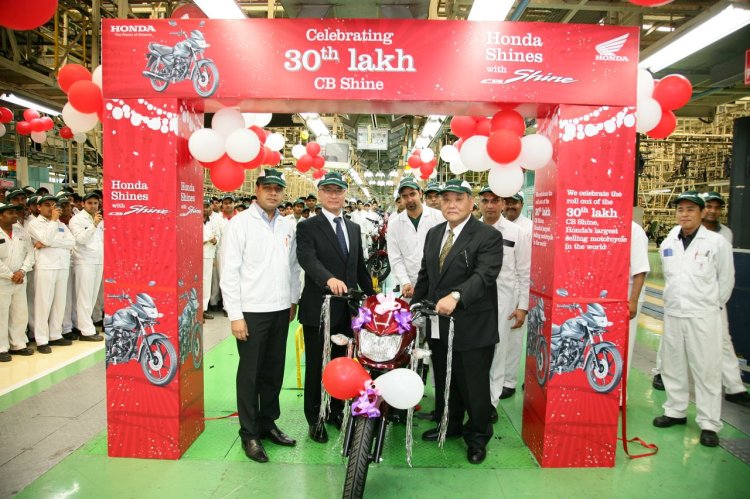 The first million units was clocked in 54 months, the second million took 25 months, and the last million came in an even faster 16 months. Last month, the CB Shine was sold to 94,300 customers, its best ever monthly performance, and in the bygone fiscal year, the 7.40 lakh units sold was the best performance for a fiscal.
The company says the sales lead the CB Shine commands over the nearest competitor is 61 percent, and it also makes it Honda's best selling motorcycle globally in its class.
Mr. Keita Muramatsu, President & CEO, HMSI -
We thank our valued customers, business partners and Associates for this remarkable feat. CB Shine is not only No. 1 selling 125cc motorcycle in India but also the world! For the first time ending FY'14, CB Shine has become No. 1 selling motorcycle for Honda Motor Company, Japan worldwide.
Refer the press release for more details.
Honda CB Shine 30 lakh units - Press Release
[Can't see the press release above? Head to Slideshare]