Last week, we showed you a rendering of the Honda Brio MPV. A lot of you wrote in with mixed response. It was quite obvious after reading a few comments that the long rear overhang of the rendered Brio based people carrier did not go down too well. Otherwise, most of you found the Brio MPV to be a rather challenging competitor to the Maruti Ertiga.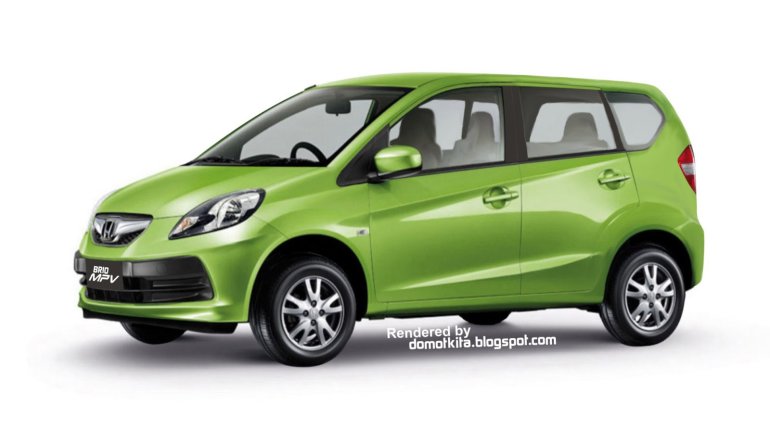 This rendering of the Brio MPV, done by Indonesian blog 'Dumotkita' tries to address the rear overhang issue. As you can see, this Brio MPV is almost Ertiga like at the rear: The tail gate is almost vertical and there is hardly anything after the rear wheel apart from the bumper itself. You get the essence of this story if you focus on the concept rather than on the quality of execution.
Extending the length of the Brio and integrating a third window would result in a Brio estate. The height of the car will also have to be raised, and more so if the Brio's size class is taken into account. A taller body shell will have to come in place for it to look and feel like a proper MPV such as the Freed.
Honda is a world leader in interior packaging. The Jazz, Brio and the Amaze are testimony to that. As a result, we're inclined to think that the overall length of the Brio MPV would be something in the order of what you see here. In terms of interior space, it is quite obvious that Honda would want to equal, or improve upon, what the Ertiga offers.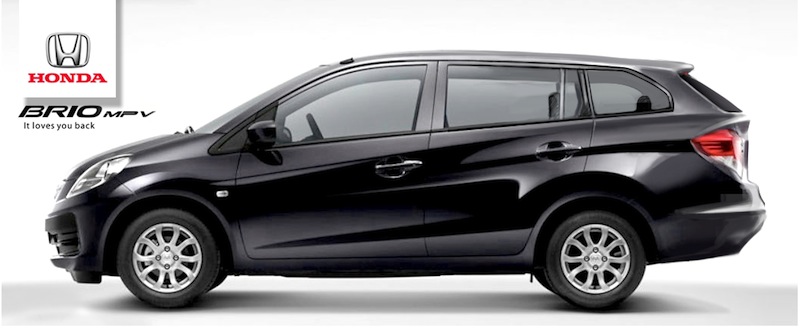 Engine wise, it can be said for certain that the Brio MPV would carry over the 1.5-liter i-DTEC diesel engine from the Amaze. The 1.2-liter i-VTEC engine may also be applied on the new derivative. We've been hearing that the Brio MPV would be aggressively priced in Indonesia, where it is scheduled to go on sale first. The ETA is sometime before April 2014. Even in Indonesia the Ertiga is one of the chief rivals for the Brio MPV.
Which rendering do you like?
[Image credit - Dumotkita Blogspot]
[Image credit for the earlier Brio MPV rendering (in black color) - Geijutsutekinotenshi on DeviantArt.com]