Honda's low-cost MPV, the Brio MPV, continues to be reported by the Indonesian media channels everyday. Launching at IIMS 2013, Honda Prospect Motor (HPM), the Indonesian subsidiary of Honda, has reportedly engineered the vehicle to typical Honda quality standards.
Like the Brio and Amaze, dual airbags, ABS brakes and a sturdy body structure would be provided on the MPV depending on the variant. To convince consumers on its safety credentials and earn some brownie points from critics, HPM will put the car through the ASEAN NCAP test. The ASEAN NCAP is an automobile safety rating program jointly developed by the Malaysian Institute of Road Safety Research (MIROS) and Global New Car Assessment Program (Global NCAP).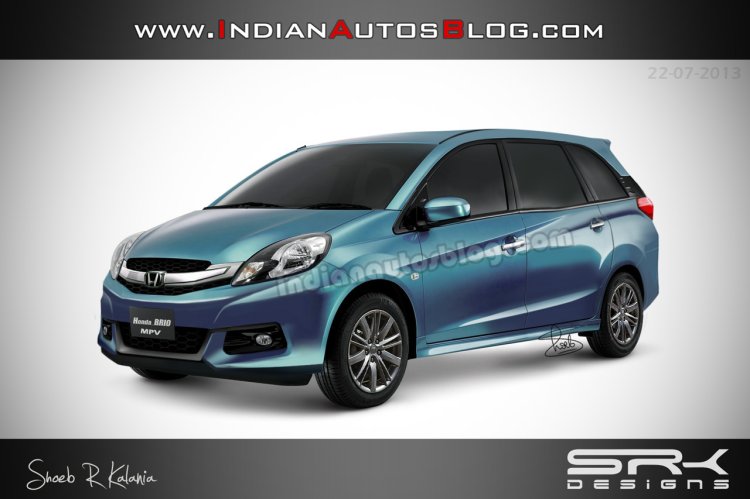 Honda Indonesia's marketing director Jonfis Fandy is already sounding positive about the crash worthiness of his new car. He says: "We're going to do well in the ASEAN NCAP crash test."
Commenting on the product attributes and the purchasing criteria of Indonesian car buyers, Fandy elaborates:
There are five things of concern to consumers when buying a car (in the MPV segment) - the price, the interior space, luggage space, ground clearance and fuel efficiency. We'll make sure the price of the Brio LMPV is competitive in its class. The LMPV has the most interior space than the others. Trunk is also large and flexible. Ground clearance is 185 mm, the highest in its class, higher than the Toyota Kijang Innova and we also have the advantage in fuel efficiency.
In Indonesia, the Brio MPV, powered by the City's 1.5-liter petrol engine, will start below Rp. 200 million (11.88 lakh rupees) and would be exported to neighboring countries in Phase 2 of the launch.
The highly localized Brio MPV will head to the Indian marketplace next year, very importantly with the option of a newly developed 1.5L Earth Dreams diesel engine.