Honda's entry into India's mass market segment may have been derailed by volatile petrol prices and natural calamities. However a determined Honda India is not willing to let that hamper long term plans.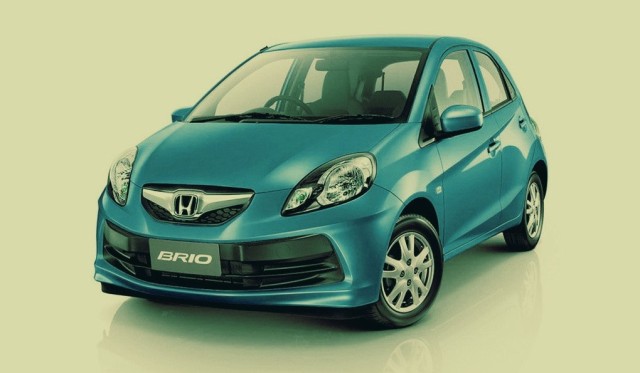 The company has already started working on a diesel variant of the Brio. A few test mules have been spotted all over the country with the all-familiar diesel clatter.
But soon the Honda Brio will head to the land down under to hop with the kangaroos. Honda Australia director Stephen Collins confirmed the five-door Honda Brio was on the radar for the Australian market. The Honda Brio will sit under the Jazz and is expected to be  priced from under AUD 13,000 (around 7.4 lakhs INR). It will compete against the Holden Barina Spark (Beat) and Nissan Micra, just like here in India.
Honda Australia wants to price the Brio very competitively to give a tough fight to the Koreans and Chinese. It is expected to be powered by the same 1.2-litre four-cylinder petrol engine with 85 bhp of power and 110Nm of torque. It will be available with either a five-speed manual or a continuously variable transmission (CVT).
Dont' forget to read our review of the Honda Brio
The Brio was developed for emerging markets such as Thailand, India and China. However Honda believes that it has substantial potential in the Australian market. The Brio will be subjected to ANCAP testing as well. This will give us a clear picture of the safety aspect of the Brio which was never made public.
Honda Australia does not want to manufacture the Brio locally. It will be either sourced from Thailand or India to make sure that the launch is in a timely manner.
[Source: Caradvice.com.au]