Honda launched the made-in-India Honda Brio in South Africa yesterday.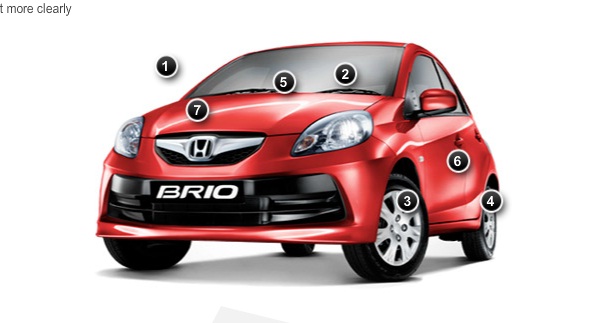 We have been regularly updating our readers on the status of the little Brio's journey to South Africa. The car set sail to South Africa in the last week of October and reached the destination 10 days ago.
We brought you the news that the Brio will be launched in South Africa on December 3rd and true to our report, the hatchback has been launched yesterday.
Honda South Africa has rolled out a marketing campaign for the Brio and are promoting the entry level hatchback as more reliable than life. Honda is also conducting a lucky draw wherein whoever registers for a test drive could stand a chance to win a Brio.
Honda India has initially shipped 390 cars to South Africa and is poised to take that total to 1,600 units by end of March next year. Honda India also stated that it'll look at SADC countries (Southern African Development Community) such as Tanzania, Kenya, Mauritius and Seychelles to further boost the exports.
The Honda Brio is the most affordable Honda in South Africa and it comes with the same mechanical specification as the Indian car. The 1.2 litre i-VTEC petrol engine generates 90 PS and is mated to either a 5-speed manual transmission or 5-speed automatic.
The car will join bandwagon of fellow Indian made cars like the Hyundai i10, Ford Figo, Toyota Etios and Tata Vista.
[Source: Honda Brio SA microsite]