After Hyundai i10, Suzuki A-Star, Ford Figo, Tata Vista and Toyota Etios Liva, the Honda Brio could be the next in the line of made-in-India cars to set foot on South African soil.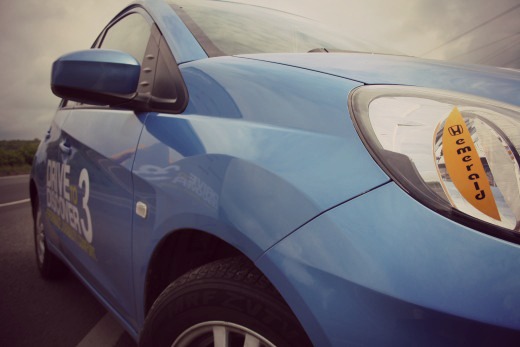 The Honda Brio is manufactured in India and Thailand. The cars which are shipped to South Africa can be made in India since Honda is reportedly trying to export for two reasons -
Inventory accumulation due to soaring petrol prices
Ability to manufacture cars at lower prices
Honda SA has confirmed that the Brio will be launched in the African country by December, but they fail to mention where the cars are sourced from. The Brio will be the cheapest Honda available in South Africa, a region where budget cars are becoming increasingly important.
Apart from the aforementioned cars, the Brio will be rivaled by Kia Picanto which is a reskinned i10, stalked by Indian Autos Blog readers with mobile phone cameras, all through 2012, in India.
The Brio will be available with the same 1.2 litre i-VTEC engine developing 88 PS mated to the five-speed manual gearbox and an unspecified autobox.
Yoshiaki Nakamura, MD of Honda motors South Africa told: "The Brio's combination of styling, affordability, quality and, above all, motoring fun, will offer young first-time buyers an attractive budget-motoring option."
Considering that the Toyota Etios hatchback is doing very well in South Africa, Honda with its renowned brand value, is also expected to have a strong start.
Hat tip to our reader Shaun Malambo from Cape Town for sharing the link!
[Source: Wheels24.co.za]