Honda India has just tipped off Indian Autos Blog that the automatic transmission variant of the Brio will be launched soon, without divulging the exact date.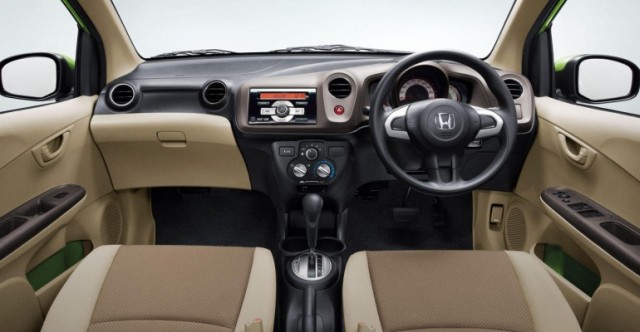 The manual variants of the Honda Brio were set afloat in September last year, and despite production stoppages due to a flood-hit Thailand unable to supply components, the car has about 25,000 customers currently.
Though Honda has been testing the Brio diesel for a while now, it is not expected to launch during this fiscal year.
Indian Autos Blog took part in the 'Honda Drive to Discover' program' earlier this month, and we had a wonderful journey between Ahmedabad and Pune (the report is a weekend special!). A Honda official recently told us that their focus is only on the City and Brio at this time, hinting more variants are in the pipeline.
Honda is offering a four-speed CVT in Thailand and Indonesia, and the same unit is likely to feature in variants for the Indian market. The CVT option may not give the company considerable volumes, but it is an opportunity for Honda given there are not enough AT options in the market for that segment.