The Honda Brio Amaze is touted to be the game changer for Honda in India and yes we repeat that it has got a diesel engine.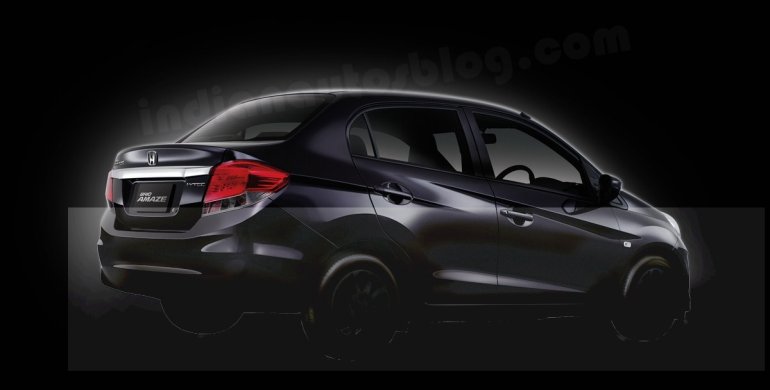 The Brio based sedan is the need of the hour for the Japanese automaker who was taken aback buy India's sudden paradigm shift in favour of diesel. The Amaze comes in to rescue the company and if the rave reviews from the people who have driven it is anything to go by, then it appears that Honda has a winner in its hands.
A bunch of Indian motoring journalists were in Japan this week to test drive the car and here are the generalized views. Let's start with the looks.
Honda Brio Amaze looks
The Amaze despite being a sub-four meter sedan based on a hatchback just like the Swift Dzire, has a well executed boot and a distinctive third box. The Amaze's front fascia will differ from the hatchback by having a twin chrome slated front grill and a new front bumper.
The wheel base of the car is extended by 60 mm which makes the rear door a little longer than the Brio, making the access to the rear bench easier. The sedan also has a strong upward swooping crease which terminated into the tail lamps.
Honda Brio Amaze cabin
The space of offer inside is terrific and the extended wheel base along with well cushioned seats and flat center tunnel makes sitting in the rear a far more comfortable affair than in the Dzire. The dashboard and the front seats are similar to that of the Brio.
Honda Brio Amaze drivetrain
Under the hood is a 1.5 litre diesel engine which is a downsized version of the 1.6 litre i-DTEC engine that Honda uses in Europe. The engine breathes via 4 valves per cylinder which are actuated by DOHC technology and is paired to a 5-speed manual gearbox.
The engine is refined and responsive with the power coming as early as 1,000 rpm and having a steady build up of torque. The gear shift is slick and clutch is light making Amaze an excellent city car.
Honda hasn't revealed the power and fuel economy figures of the 1.5 litre diesel engine. It's expected to be somewhere in the vicinity of 75 bhp and 24 kmpl respectively.
Honda Brio Amaze handling
The steering has more weight than the Brio and the delightful handling character of the chassis hasn't changed much after adding a boot.
Honda Amaze comes out as a very capable and well packaged sub-four metre diesel sedan which makes for a tempting choice. Honda is expected to launch the Amaze in India in April 2013.