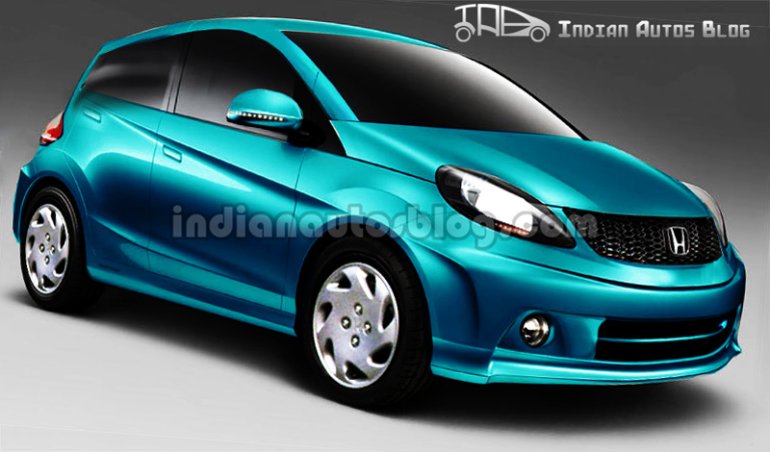 While we're on the subject of Honda's small car (Code - 2CV) for emerging markets, remember we're only speculating. The Honda Brio (as we're referring it) will have a sub-1.2-liter petrol engine under its bonnet when its begins its stint in India next year. On some foreign blogs, people call it as Honda's mini Jazz implying its dimensions and capabilities.
We're also told Honda will consider sedan and perhaps other body styles on the Brio's platform. This is how the game is being played today in India - bring in a base on top of which anything can be built.
Honda's sure that the pricing will be around the region of 5 lakh rupees. For that price, expect no major equipment. Forget ABS and Airbags, even stereo is an unlikely feature on the entry-level Brio. We don't think there will be a diesel engine in starting stages and in a country where fuel economy is of paramount importance in small cars, they must be planning one soon.
The question we'd like Honda to answer is what will be different on the Brio? What will be special about it? Can it better a Maruti on mileage, a Tata on space, a Volkswagen on quality and say a price on Ford? Will it just be another small car in the Indian market?