Over the last five years, Honda has been asked time and again when their diesel technology will make it to India. They've never given a simple and straight answer to this question.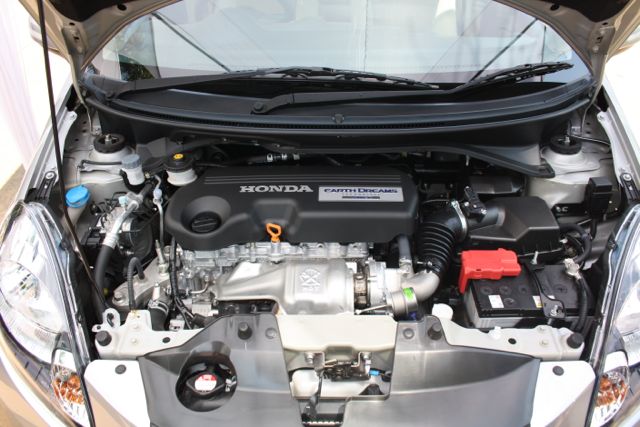 They blamed the diesel quality in India for not being compatible to their engine's requirements, showed us equations of diesel not giving enough financial benefits for the average level of car usage or the lifecycle of the ownership and said some products internationally don't have the oil burner for them to launch locally.
We didn't know what was unfolding behind closed doors until a couple of weeks ago when we assembled in Goa to sample their first go at the diesel market. Honda's arrived very late on the scene, but the delay can be forgiven and would be gradually forgotten as what's in store is an impressive piece of kit, which out-specs the Fiat 1.3L Multi-jet and the Renault-Nissan K9K motors.
The 1.5L Earth Dreams diesel motor is an adaptation of the 1.6L engine used on the CR-V and Civic in Europe. The engine's stroke length is shorter in India for it to qualify its applications for lower excise duties. The Amaze is the most powerful diesel engine in its class with a power output of 100PS and torque output of 200Nm. The ARAI-certified fuel efficiency figure stands at an industry-leading 25.8kpl.
Honda's able to achieve a very high fuel efficiency figure as they've developed a new engine oil specifically for this engine. It has the lowest viscosity for any diesel engine oil in the world.
Honda's reduced the weight of the engine components to improve power to weight ratio. Some of the facets revealed in the media presentation were a high-strength Nitrided crankshaft, 1600 bar injection pressure, light-weight piston, thinner crankshaft and a new cooling system that uses a visibly smaller water pump.
The four-cylinder block is an all-aluminium open-deck high-pressure diecast unit designed for low pumping loses through a high-swirl head port. The semi-synthetic oil's viscosity is half as much as that of the 5W 30 oil at 25 degrees centigrade. The fuel strainer is integrated into the engine. Thanks to the weight-shaving efforts, the engine tips the scale at 152 kg.
A chief Honda engineer said the fuel efficiency will drop by 5% if the customer shifts to another brand of engine oil.
The 5-speed manual transmission paired to this diesel engine is also new. Designed to provide a "drawn in shift-feel" it sports a bullet-shaped case. Honda highlighted its high stiffness and light weight as important features.
Honda's not forthcoming on the future applications of this motor. We assume that the Brio, the Brio-based MPV and next generation City and Jazz models are the chosen candidates and that their future would be very uncertain without a diesel option.