Honda Motorcycles & Scooters India had unveiled the Honda Activa 125 at the 2014 Auto Expo.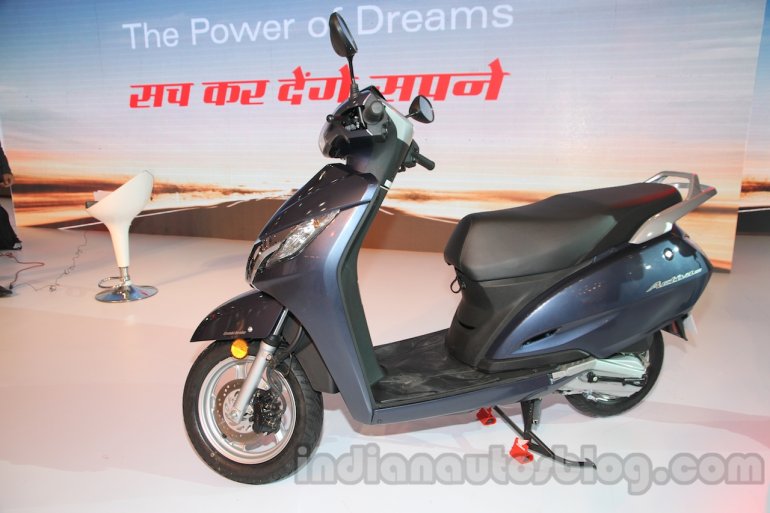 In tune with the evolving market, Honda is aiming to expand its operational field with the introduction of this premium variant.
According to the official brochure, the Activa 125 will be powered by a 124.9 cc four-stroke air-cooled petrol engine which produces 8.6 bhp @ 6,500 rpm and a max torque of 10.12 Nm @ 5,500 rpm. This power will be transmitted via Honda's V-matic continuously variable transmission. The company claims that the scooter will have best in class mileage.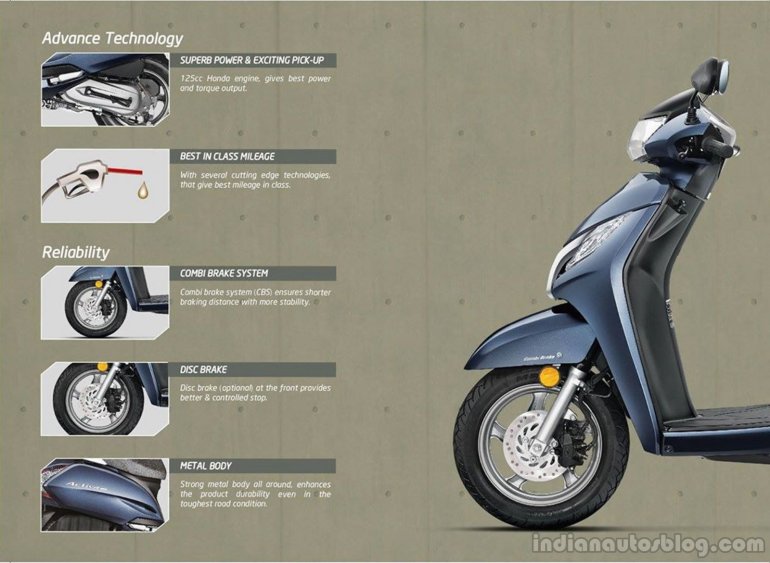 Dimensionally the Activa 125 is 1,814 mm in length (53 mm longer than the Activa) 704 mm in width (6mm thinner than the Activa) and 1,151 mm in height (4 mm taller than the Activa). It has a wheelbase of 1,260 mm (22 mm longer than the Activa), while the seat height is 765 mm (same as the Activa).
The Activa 125 rides 155 mm above the ground which is just 2 mm more than that of the Actvia and is equipped with a 12-inch 90/90 section tire at front while a 10- inch 90/100 section tyre provides the rear road contact patch.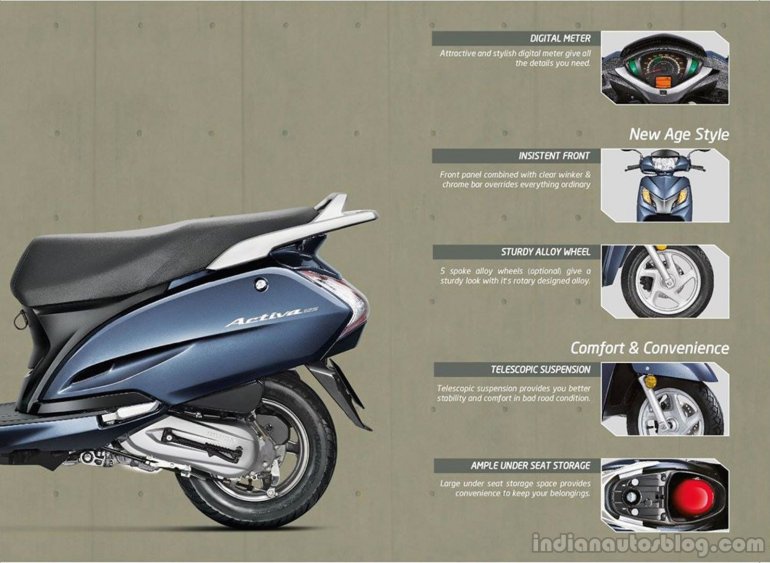 Suspension duty is carried out by telescopic forks at the front while spring loaded hydraulic type takes care of the rear. A 190 mm disc brake (optional) is provided at the front, while the rear gets conventional 130 mm drums brakes with Combi Brake System (optional).
Other features include a new digital speedometer and five-spoke alloys (optional). The Activa 125 is available in four colors – Midnight Blue Metallic, Black, Peal Sunbeam White and Sword Silver Metallic.
We expect dealers to start accepting initial bookings soon and the scooter should be available at the showrooms sometime in the next three months.