Honda Manufacturing (Nigeria) Ltd., Honda's subsidiary in Nigeria has launched its all-new 110cc commuter motorcycle, the Honda Ace 110 in the country.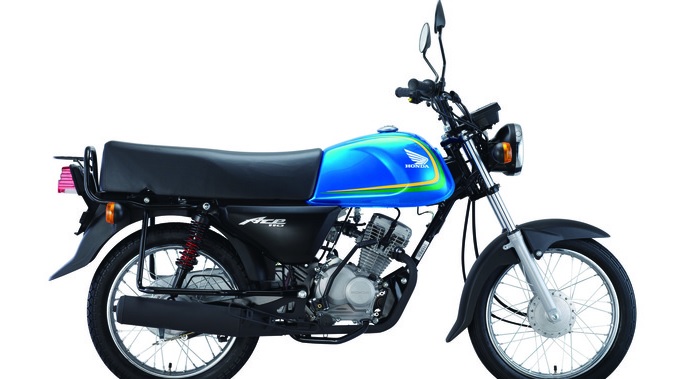 The Japanese brand targets the Honda Ace 110 for business use, and intends to sell 80,000 units in the first year and 110,000 units the following year. The motorcycle employs the same engine as the Honda CG110. Visually, the bike retains the image of its larger sibling, the Honda Ace1 25 which is popular with business users in the country. The company has priced the Ace 110 at NGN 220,000 (approximately USD 600).
Also Read: All new Honda CRF150L launched in Indonesia
The Honda Ace also features a 45% larger fuel tank than the CG110, and this translates to a better range. The motorcycle comes with durable telescopic front fork, and dual shock absorbers at the rear. The spoke wheels come to a halt using drum brakes on both ends. The bike also gets a well-cushioned single piece seat for comfortable ergonomics; and a tail rack for added practicality. The Nigerian motorcycle market was approximately 1 million units in 2015. Due to foreign currency procurement, it fell to approximately 500,000 units in 2017. Honda believes the Nigerian economy will recover in 2018 due to improved foreign currency liquidity; and plans to sell 100 thousand units during this period.