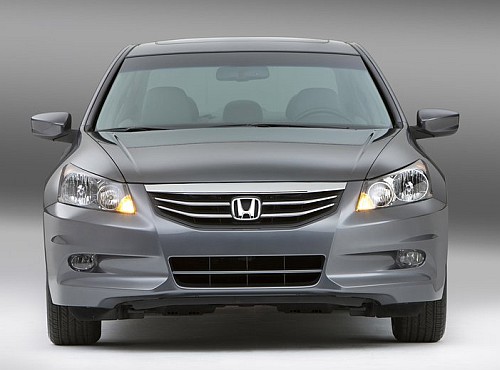 Honda Siel India would be giving a facelift to its flagship model in India, the Honda Accord. But before your expectations soar high, let us clarify that this is just a mild facelift. The only visible changes are at the car's front grille, everything else is untouched. The bumper has been modified slightly, but it can't be noticed in the first ten glances.
This facelift reminds us of the treatment the Camry received last year. The company is trying to keep the excitement level up after Skoda introduced the best selling Superb spoiling Honda's party.
Erik Berkman, VP (Corporate Planning and Logistics), Honda Motor Co. -
For 2011, the Honda Accord evolves again with sharpened styling inside and out, fuel economy gains and a broader application of popular features. The Honda Accord is designed to deliver a consistently rewarding ownership experience in the areas that matter most to sedan and coupe drivers.
The facelifted Honda Accord would go on sale in the USA in August 2010 and the facelift for India would follow soon. Though the visual changes have been reserved to a cosmetics, there are a few minuscule modifications to the car's interiors, and engine to improve fuel economy.
There are some very small changes to the car's interiors that can go unnoticed, like the new layout for the climate control's buttons which position the most used buttons towards the driver and new clock adjust buttons. The instrument panels have also been given a slight upgrade.
2011 Honda Accord facelift gallery -
Source: Autocarindia