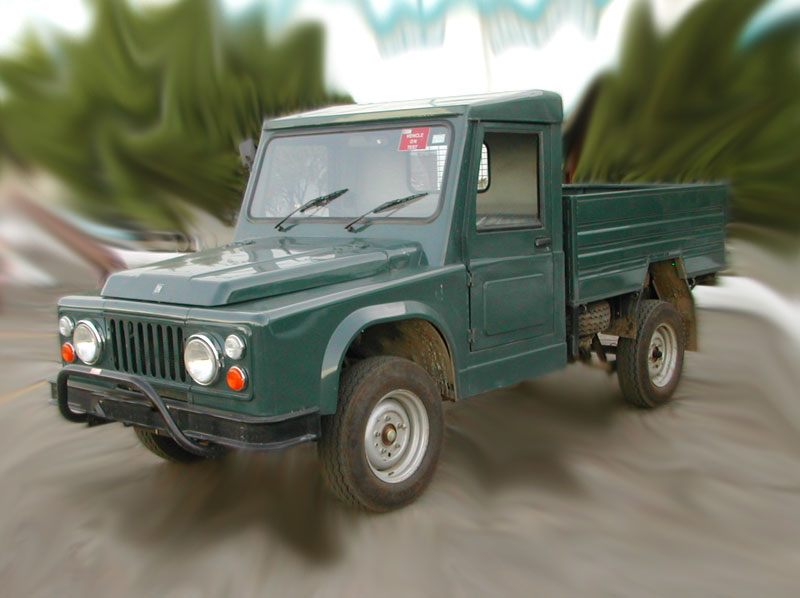 Note- The following information is given to us by a source close to HM. We do not guarantee that it's all facts- This is only a speculation-
Hindustan Motors has been making all feasible noise with it's upcoming model, which it claims to be an indigenous product with barely design inputs from others.
It turns out to be that the vehicle they have been formulating all this buzz with is a Light Commercial Vehicle, which could possibly be christened 'Sumatra'
The Sumatra will be a Mini-truck that will don an entirely new Chassis. It will be powered by a 4-cylinder 1500cc engine that will coax out 37.5 HP 8.15 Kgm of torque, that's doing duties on the HM Trekker or 35.5 bhp and 7.44 kgm of torque- you guessed it- borrowed from the good old Ambassador. The 5-Speed gearbox paired to the engine will also come from the Amby.
The Sumatra will look just like it's main competitor, the Tata Ace with a Driver + 1 cabin seating. The difference will be it's ability to haul loads of taller capacity- close to 1.5 tonnes, we're told by our source. The engine will be mounted up-front with the drive going to the rear wheels.
The vehicle will be revealed by the company in a few days time, which will come in to the market in the first week of January.
We can safely predict it's all-round leaf spring suspension setup and drum brakes. The price, according to the source will be much lesser than the Tata Ace.
IAB Comment- The Sumatra will be capable of hauling two times the Ace's load, while costing lesser than the the Tata Ace, which presently is the king of that segment. So much for all the buzz. How disappointing.
Pictured Above- HM Porter
Hindustan Motors Ambassador Official Website