Hero MotoCorp has announced that it will enter the 2014 World Superbike Championship in association with its technology partner Erik Buell Racing (EBR). The entry will be through a race-only version of EBR's recently launched 1190RX.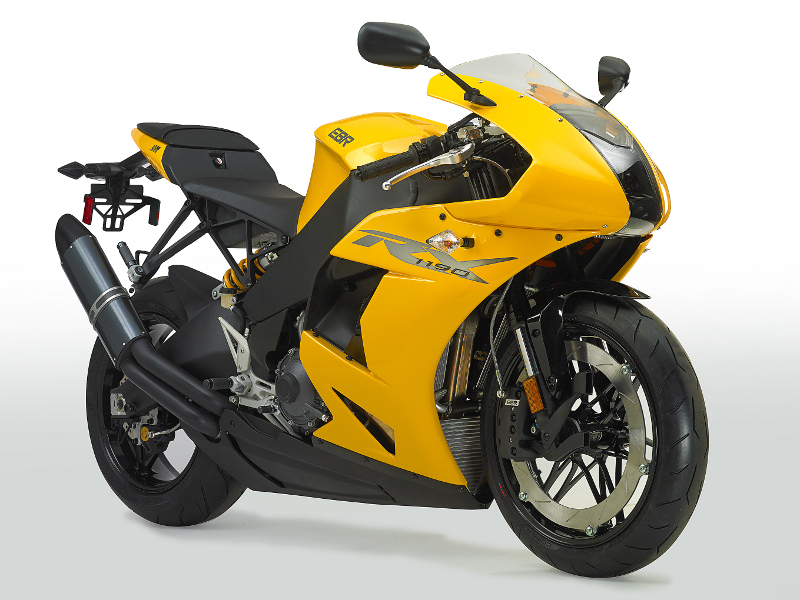 After testing waters at the lower-rung AMA Superbike Series for a few seasons, the team has decided to shrug it out with the big boys. The team has announced that it will retain the two drivers it used for the AMA series, Geoff May and Aaron Yates.
May had ridden with the team in the AMA series for two seasons. In 2012, he earned a podium finish - his best result - and finished the season standing fifth on the grid. In 2013, May, joined by Yates, finished the series in ninth and eighth places respectively. Given the level of competition at the Superbike championship level, it'd be foolhardy to think that the team's EBR 1190RX can be immediately competitive at the top-level.
The 2014 seasons kicks off at the Philip Island circuit outside Melbourne on 23rd February and winds to a close on November 2nd in a yet-to-be-confirmed location. There will be 14 races in the season altogether.
The tie-up between the two companies is not restricted to the circuits as Hero MotoCorp uses EBR's racing pedigree to take technology and design support for its road-bikes.
Team Hero EBR to contest the 2014 World Superbike Championship - Press Release
[Can't view the press release above? Head over to Slideshare]