India's largest two-wheeler manufacturer, Hero Motocorp, signed a deal with Italian firm Magneti Marelli to form a joint venture that will produce two-wheeler powertrains. The Gurgaon-based two-wheeler manufacturer will hold 60 percent share in the JV. The venture will also build a production facility in an undisclosed location in India.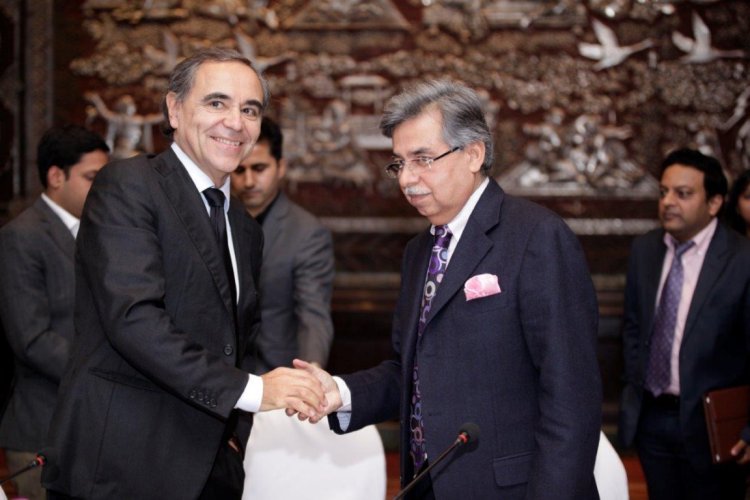 Even though the plant is expected to become operational only by 2015, the two partners will soon begin design and development of technologies and solutions for two-wheelers. The deal stipulates that the solutions developed by the JV will be available for use by Hero Motocorp and the Indian two-wheeler industry in general.
The deal also makes available technologies that were previously developed by Magneti Marelli, like the 'ride-by-wire' innovation. This technology enables electronic handling of power demanded by the engine. It also lays a foundation for possible hybrid technology in two-wheelers.
Here Motocorp had previously split with its erstwhile technology partner Honda Motorcycles, leaving the company dependent on inhouse R&D for its products in the last two years. The Indian two-wheeler market saw a total of 63 million motorcycles and scooters being sold between 2007 and 2013. Hero Motocorp currently holds a majority 46 percent share of the Indian market, selling close to 7 million two-wheelers a year.
Hero Motocorp forms powertrain JV with Magneti Marelli - Press Release
[Can't see the press release? Head to SlideShare]