Will arrive in Brazil next year, with no plans for India.

Having finished the priority of electrified cars with the launch of the Hyundai Ioniq range, Hyundai's next ambitious projects fall in the pickup truck segment where it will have three models. The smallest of these is the Hyundai Creta-based model which will target the Latin American markets at large.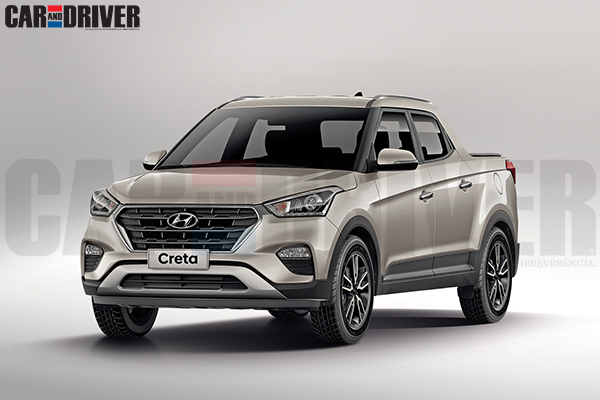 The Hyundai Creta pickup was previewed by the Hyundai Creta Sport Truck Concept at the 2016 Sao Paulo Motor Show. Car And Driver Brasil has created renderings based on this concept with inputs from the (Brazilian-spec) Hyundai Creta, in a dual-cab body style. The Brazilian publication has shared a number of details about the future model in a new report.
The Hyundai Creta STC is expected to have a different name when it enters production at the end of the first half of 2018 before going on sale later the same year. Hyundai's Brazilian subsidiary had input in the project right from the beginning and the second phase of tests and development will also take place jointly between the company's team there and in South Korea.
The Hyundai Creta pickup will have a more aggressive styling and a slightly different body width (Creta - 1,780 mm). The Creta is offered with 130 cv (130 hp) 1.6-litre Dual CVVT and 166 cv (166 hp) 2.0-litre Dual CVVT flex-fuel engines. The Creta pickup's range could include a single-cab version powered by a 1.6-litre engine and a dual-cab version powered by a 167 hp 2.0-litre engine. Additionally, diesel engine and all-wheel drive system options could make the pickup version a stronger offering in the segment, although there's no confirmation.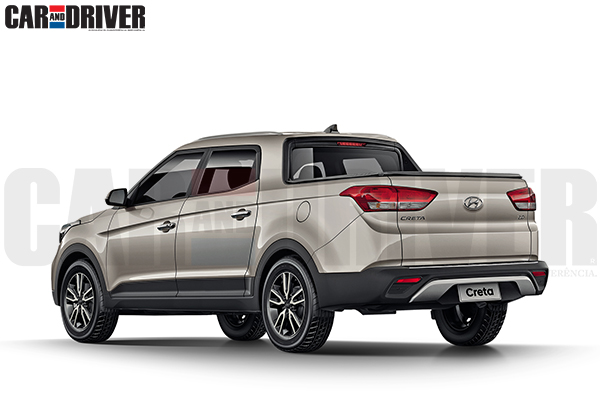 Also See: Hyundai Kona spied completely undisguised at its TVC shoot
Hyundai will announce the expansion of the factory in Piracicaba, Brazil next year to make the Hyundai Creta pickup. This plant currently produces the Hyundai HB20 series and Hyundai Creta at a rate of 160,000 units per year. The company's plan is to increase capacity to 230,000 units to accommodate the pickup.
[Source: Car And Driver Brasil]